Ethical Eating
World Food Day 2011 and Week of Action - US Food Sovereignty Alliance
ECHO - Home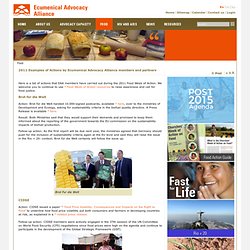 2011 Churches Week of Action on Food
Here is a list of actions that EAA members have carried out during the 2011 Food Week of Action.
Just Food Exhibit
Central Appalachian Network: Rural, Environmentally-sustainable Economic Development
Roots of Change |
State Food Policy Council - Home
Ethical Eating Blogs & News
Community Farming - Everywhere
Ethical Eating: Food and Environmental Justice CSAI
Ethical Eating: Produce
The Ethical Eating Project - Overview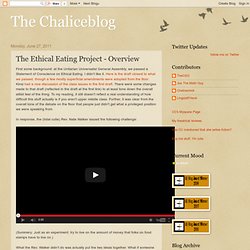 First some background: at the Unitarian Universalist General Assembly, we passed a Statement of Conscience on Ethical Eating.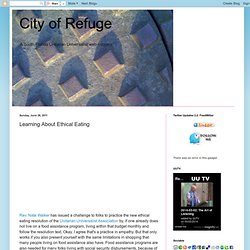 Learning About Ethical Eating
Rev. Nate Walker has issued a challenge to folks to practice the new ethical eating resolution of the Unitarian Universalist Association by, if one already does not live on a food assistance program, living within that budget monthly and follow the resolution text.