Congregational Resources
Home Page » Leadership Network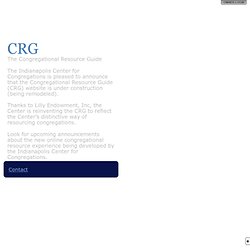 Congregational Resource Guide
The Congregational Resource Guide The Indianapolis Center for Congregations is pleased to announce that the Congregational Resource Guide (CRG) website is under construction (being remodeled).Thanks to Lilly Endowment, Inc, the Center is reinventing the CRG to reflect the Center's distinctive way of resourcing congregations.Look for upcoming announcements about the new online congregational resource experience being developed by the Indianapolis Center for Congregations.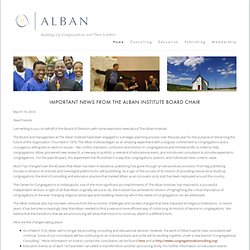 March 19, 2014 Dear Friends: I am writing to you on behalf of the Board of Directors with some important news about The Alban Institute. The Board and management at The Alban Institute have been engaged in a strategic planning process over the past year for the purpose of discerning the future of the organization.
Alban - Building Up Congregations and Their Leaders
Effective Church Strategies | 21st Century Strategies, Inc.