Nk_m, minister of digital society
NKM, ministre d'une société devenue digitale. Notre site vous permettra de vous informer sur les métiers liés au jardinage, les villes fleuries ainsi qu'une rubrique sur les différents types de jardins et des conseils ...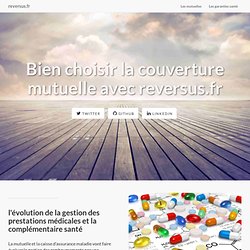 Vente en ligne de plantes, fleurs, graines & accessoires pour le jardin. Fiches conseils & astuces pour réussir votre jardinage. Demandez gratuitement le catalogue ! Guide jardin et jardinage : des trucs et des astuces, les effets positifs du jardin sur notre bien être Au jardin, un site consacre au jardinage avec des fiches de conseils sur la culture des plantes, l'entretien et l'amenagement des jardins, potagers, vergers et bassins, un ... VidéoNathalie Kosciusko Morizet, France Minister o. Xavier Brochart: @loic interrupting the pan...
Antoine Imbert: "I'm not the minister of d... Enikao]: [Nutek] Une part du plan d... Capucine Cousin: @nk_m au #LeWeb: déroule s... David Doucet: @nk_m veut lancer une vast... Lionel Fumado: RT @membrado #LeWeb @nk_m... Enikao]: [Imedjiz] @loic & @nk_m as... Start-Up Competition Awards Ceremony , Start-Up Competition Awar. David Doucet: @nk_m se met sur Twitter d... David Doucet: @nk_m est décidement une T... Cédric DENIAUD: #leweb09 @nk_m parle de l'... Pierrehaski: @loic à @nk_m :"vous recev... NKM: #emprunt: de très bonnes n... NKM: #emprunt: les 3 axes défin... David Doucet: Arrivée de @nk_m. @loic sq... Enikao]: [Nutek] @nk_m arrivée en r... Nathalie Kosciusko-Morizet talks to Rod Beckstrom - Dec. 09. Kaïs: entre l'accent de @loic et... Pierrotcarre: Bravo pour l'intervention... Samer Karam: #leweb #lt #france @nk_m v... Olivier : @nk_m j'ai l'impression qu... David Doucet: @loic un peu ému devant un... Olivier Massain: info exclusive de la soiré...
Les chaussures de NKM » Assonances. NKM: @CathyBrooks Shoes are fro... Photos des fameuses chaussures. As Web Challenges French Leaders, They Push Back.