Réalité augmentée
Head Mounted Screen/Glasses/Goggles
Mind Controller/Brain Computer Interface/Etc | Tech Topics
Microcontrollers/MiniPC/Etc | Platforms/Hardware/Etc
Computer Vision/Object Recognition | Technologies
"People have wanted to leave their mark since the beginning of humanity," says Veysel Berk, creator of the mobile app Wallit.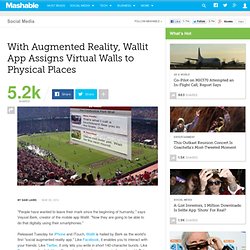 Wallit App Assigns Virtual Walls to Physical Places
Motards : une lentille de réalité augmentée pour les casques
INFORMATION : Si vous souhaitez la survie d'un accès gratuit aux sites web, nous vous remercions de bien vouloir désactiver votre bloqueur de publicité ou de nous mettre en liste blanche.
Microsoft IllumiShare : travail collaboratif en réalité augmentée
Conçue par Microsoft Research, IllumiShare est une lampe traçant une surface lumineuse sur votre bureau. En permanence guettée par une caméra, tout ce qui est intégré dans cette zone lumineuse est analysé et instantanément transmis à une ou plusieurs personnes disposant du même équipement vous permettant de mener à bien un projet en collaboration.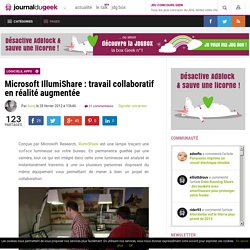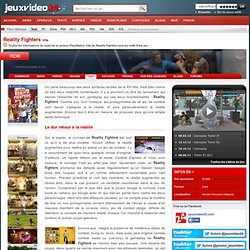 On parle beaucoup des deux surfaces tactiles de la PS Vita, mais bien moins de ses deux objectifs numériques. Il y a pourtant un titre du lancement qui repose l'essentiel de son gameplay sur ces deux fonctionnalités : Reality Fighters.
Test de Reality Fighters sur PlayStation Vita
Augmented Reality | Topics