Infographics
I love horror movies. My first encounter with a horror movie was when I was only a kid of about 7 or 8 years spending the night with my grandfather. Every time I would stay with him, we would go to the local Hastings and pick out a couple of movies to watch. (Anybody here remembering renting movies?) Every time I went into a movie rental store, the first place I would go would be the horror section.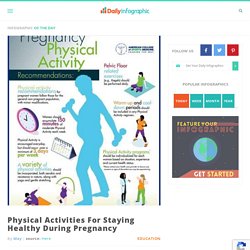 iGraphics explained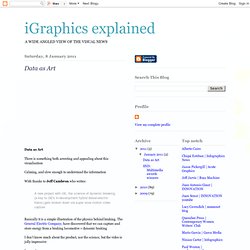 Pakistan: drone strike double Ex-Telegraph infographic genius Ciaran Hughes has produced this excellent flash interactive for Channel 4 tv network, his new office since leaving later this year In the last 12 months there have been at least 113 attacks by secret US drones in Pakistan's mountainous Waziristan region. It is double the number of strikes in 2009, which itself saw a dramatic spike, bringing the total number of attacks under President Obama to an estimated figure of 166. That marks an increase of nearly 300 per cent compared with the last four years of the Bush presidency Quite a tasty dish me thinks
LLC - Portfolio
10 Tips for (journalists) Designing Infographics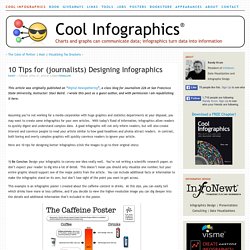 This article was originally published on "Digital Newsgathering", a class blog for Journalism 226 at San Francisco State University, Instructor: Staci Baird. I wrote this post as a guest author, and with permission I am republishing it here. Assuming you're not working for a media corporation with huge graphics and statistics departments at your disposal, you may want to create some infographics for your own articles. With today's flood of information, infographics allow readers to quickly digest and understand complex data. A good infographic will not only inform readers, but will also create interest and convince people to read your article similar to how good headlines and photos attract readers.
Gallery
Information graphics (or infographics) are graphical depictions of data and information. By presenting information in a compact and creative approach, infographics are able to quickly convey knowledge and engage its viewers. In this collection, you'll find forty beautiful and educational infographics, displaying the uncommon spectacle of "art meets science". 1. Coffee Drinks Illustrated The proportion of ingredients for popular coffee drinks and their pronunciation keys.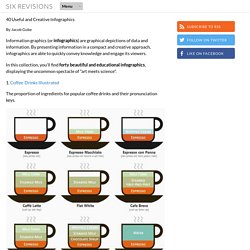 Information graphics or infographics are visual representations of information, data or knowledge. These graphics are used where complex information needs to be explained quickly and clearly, such as in signs, maps, journalism, technical writing, and education. They are also used extensively as tools by computer scientists, mathematicians, and statisticians to ease the process of developing and communicating conceptual information.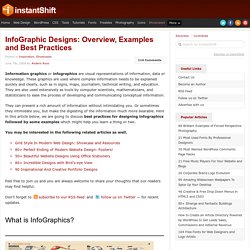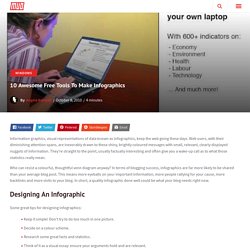 Who can resist a colourful, thoughtful venn diagram anyway? In terms of blogging success, infographics are far more likely to be shared than your average blog post. This means more eyeballs on your important information, more people rallying for your cause, more backlinks and more visits to your blog. In short, a quality infographic done well could be what your blog needs right now. Designing An Infographic Some great tips for designing infographics:
Here is a collection of some of the most important, effective, useful and practical data visualisation tools. The content covers the many different resources used to create and publish visualisations, tools for working with colour, packages for handling data, places to obtain data, the most influential books and educational programmes and qualifications in visualisation itself. * Please note there are another 40-50 items to add to these collections but they are going to be saved for now and launched alongside the new version of this website around April * Data and visualisation tools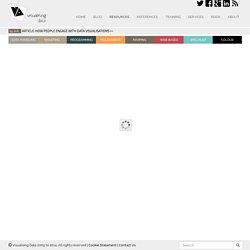 What happens if you bring together Jer Thorp , known of many beautiful data representations, and Mark Hansen , UCLA statistics professor and one of the people behind the Moveable Type installation , together at the NYTLabs , which is the research and development lab of The New York Times Company. Well, you get Cascade [nytlabs.com], a 3D interactive visualization tool that reveals how information propagates through social media space by linking the browsing behavior on the NYTimes website with the corresponding social activity in terms of content and URL sharing. In short, the tool aims to reveal the causal factors that determine how tweets about news stories are propagated in the most succesful ways. For instance, the visualization already can demonstrate how viral popularity is mostly influenced by the people who are followed by famous people, who in turn drive a lot of online discussions and retweet activity.
NYTLabs Cascade: How Information Propagates through Social Media
Barack Obama and Mitt Romney will be face-to-face again on TV for their second debate. A debate, bi its nature, shouldn't be a subject easy to visualize, but day after the day, media gets to publish great graphics, in a record time, about what is said on these spaces. These are some examples of graphics on this topic, new and old. The New York Times: the replay No surprises. NYT uses to do spectacular (and effective graphics) with almost any topic.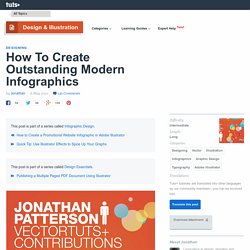 In this tutorial you will learn that data doesn't have to be boring, it can be beautiful! Learn how to use various graph tools, illustration techniques and typography to make an accurate and inspiring infographic in Adobe Illustrator. 1. Set Up Your Document Step 1 Start by using the Rectangle Tool (M) to draw a shape.
6 Inspiring Examples of Animation Infographics | Designer Punch
Perhaps the best option for spicing up otherwise bland content such as graphs and text is by incorporating details into an infographic animation. Infographic animations combine motion, audio and graphic design to provide stellar compilations for content-hungry audiences. To increase your awareness of and appreciation for the art of animation infographics, here are 6 inspiring examples of this trend.
The Infographic Battle IC14nl 2014-03-14 - Nicholas Felton Create your own mind maps at MindMeister Yael de Haen Create your own mind maps at MindMeister Geert en Frederik Create your own mind maps at MindMeister Frederik Ruijs | | Nieuws
Infographics.eu