Infographics
iGraphics explained
LLC - Portfolio
10 Tips for (journalists) Designing Infographics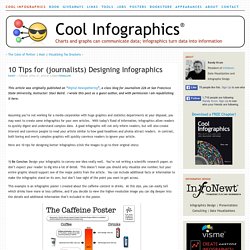 This article was originally published on "Digital Newsgathering", a class blog for Journalism 226 at San Francisco State University, Instructor: Staci Baird.
Gallery
Information graphics (or infographics) are graphical depictions of data and information. By presenting information in a compact and creative approach, infographics are able to quickly convey knowledge and engage its viewers.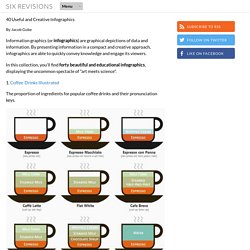 Information graphics or infographics are visual representations of information, data or knowledge. These graphics are used where complex information needs to be explained quickly and clearly, such as in signs, maps, journalism, technical writing, and education. They are also used extensively as tools by computer scientists, mathematicians, and statisticians to ease the process of developing and communicating conceptual information.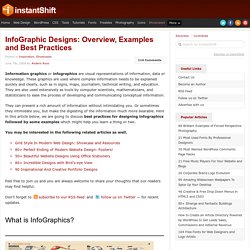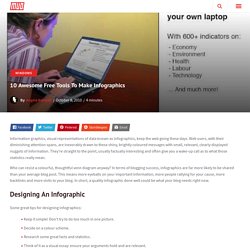 Who can resist a colourful, thoughtful venn diagram anyway? In terms of blogging success, infographics are far more likely to be shared than your average blog post.
Here is a collection of some of the most important, effective, useful and practical data visualisation tools.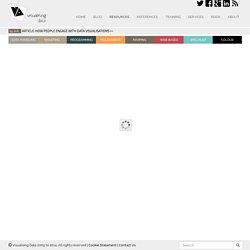 What happens if you bring together Jer Thorp , known of many beautiful data representations, and Mark Hansen , UCLA statistics professor and one of the people behind the Moveable Type installation , together at the NYTLabs , which is the research and development lab of The New York Times Company.
NYTLabs Cascade: How Information Propagates through Social Media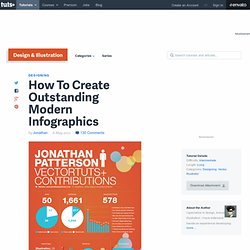 In this tutorial you will learn that data doesn't have to be boring, it can be beautiful!
6 Inspiring Examples of Animation Infographics | Designer Punch
Perhaps the best option for spicing up otherwise bland content such as graphs and text is by incorporating details into an infographic animation. Infographic animations combine motion, audio and graphic design to provide stellar compilations for content-hungry audiences. To increase your awareness of and appreciation for the art of animation infographics, here are 6 inspiring examples of this trend.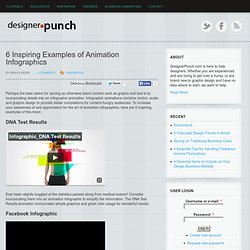 Infographics.eu