Fitness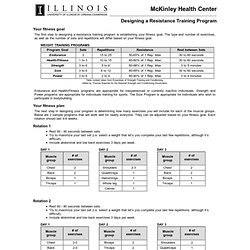 Your fitness goal The first step to designing a resistance training program is establishing your fitness goal. The type and number of exercises, as well as the number of sets and repetitions will differ based on your fitness goal.
When I was hired to train an actor for an action film, the studio executives would express how important it was to transform their body so they looked like an action hero. That's why I made the decision to utilize the same method of dieting and training I used to win many of my champion body building competitions.
Random Abs | Today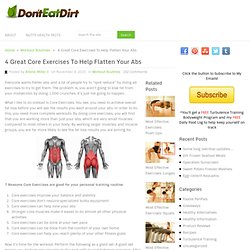 Everyone wants flatter abs, and a lot of people try to "spot reduce" by doing ab exercises to try to get them. The problem is, you aren't going to lose fat from your midsection by doing 1,000 crunches. It's just not going to happen. What I like to do instead is Core Exercises. You see, you need to achieve overall fat loss before you will see the results you want around your abs. In order to do this, you need more complete workouts.