Destinations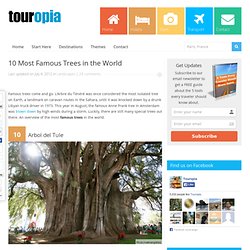 Famous trees come and go.
first image a day at the pool images courtesy of marina bay sands marina bay sands complex consists of three hotel towers connected by the magnificent sands skypark. designboom's editors had the great opportunity to stay and test out the newly opened hotel. with over 2,500 rooms and suites, it is the biggest hotel in singapore. the sands skypark with pool is built at the height of 200 meters. its lush, landscaped gardens are home to 250 trees and 650 plants and offer a total of 12,400 square meters of space - big enough to fit three football fields. hotel guests have the exclusive use of a 150-meter infinity swimming pool, the world's largest outdoor pool at that height.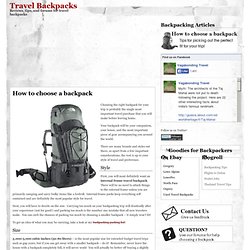 Choosing the right backpack for your trip is probably the single most important travel purchase that you will make before leaving home. Your backpack will be your companion, your house, and the most important piece of gear accompanying you around the world. There are many brands and styles out there, so apart from a few important considerations, the rest is up to your style of travel and preference.
The Most Adventurous Cat In The World
Traveling abroad this summer? These helpful phrases will open doors and help you gain immediate acceptance. You don't need to be fluent in the language of the country that you are traveling to, but learning some key phrases makes a great impression .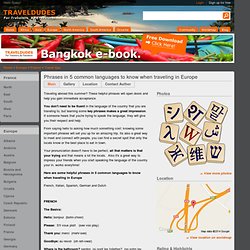 Survive Alone in the Wild: Mens Health.com - StumbleUpon
You'll be stripped of your watch and cellphone. You'll carry no pack, sleeping bag, headlamp, or tent. And, after instructors at Boulder Outdoor Survival School teach you which plants are edible, how to find drinkable water, and other survival skills, you'll be guided into the red canyons of southern Utah.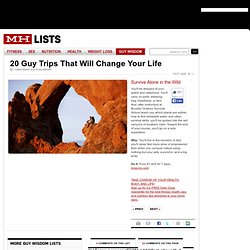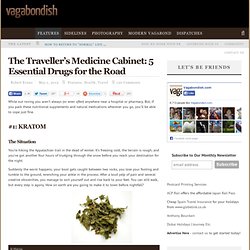 While out roving you aren't always (or even often ) anywhere near a hospital or pharmacy. But, if you pack these nutritional supplements and natural medications wherever you go, you'll be able to cope just fine. #1: Kratom