Quellenprüfung
Internet - DNSstuff.com
DNS Lookup Dieser Test führt eine Standard-DNS-Suche aus und gibt Ihnen weitere, normalerweise nicht angezeigte Informationen. Sie müssen dazu den Domänen-/Gastgebernamen und die Art der Auswertung eingeben. Eine A-Auswertung wird verwendet, um die IP-Adresse von einem Host-Provider zu finden (die A-Auswertung für www.beispiel.com gibt die IP-Adresse von www.beispiel.com zurück). Tracert - Traceroute Das Tracerouting verfolgt die Strecke, die die Datenpakte im Netz zurücklegen, wobei der Test die Strecke zwischen dem Webserver von DNSstuff.com und dem Zielstandort überprüft.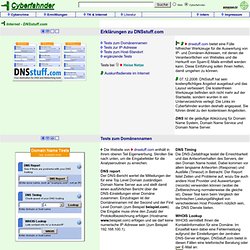 When the telephone first entered the newsroom journalists were sceptical. "How can we be sure that the person at the other end is who they say they are?" The question seems odd now, because we have become so used to phone technology that we barely think of it as technology at all – and there are a range of techniques we use, almost unconsciously, to verify what the person on the other end of the phone is saying, from their tone of voice, to the number they are ringing from, and the information they are providing.
Content, context and code: verifying information online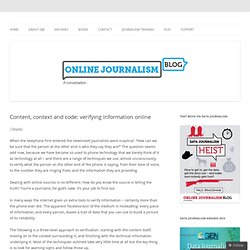 homofaber/fakes - Folgt
Your home
Our WhoIs lookup is designed to help you perform a variety of whois lookup functions. WhoIs lets you perform a domain whois search, whois IP lookup and search the whois database for relevant information on domain registration and availability. This can help provide insight into a domain's history and additional information. Use WhoIs lookup anytime you want to perform a search to see who owns a domain name, how many pages from a site are listed with Google or even search WhoIs address listings for a website's owner. If you are looking for a domain, WhoIs domain lookup can tell you if it's already owned by another entity and provide contact information for the domain name owner.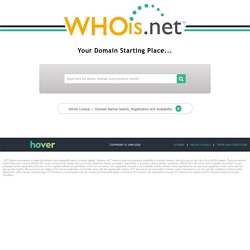 FAQs: E-Mail-Header lesen und verstehen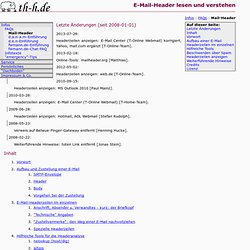 Infos : FAQs : Mail-Header Letzte Änderungen (seit 2008-01-01) Headerzeilen anzeigen: E-Mail Center (T-Online Webmail) korrigiert, Yahoo, mail.com ergänzt [T-Online-Team]. Online-Tools: mailheader.org [Matthias].