LCOE
Market Intel. Energy Analysis - Levelized Cost of Energy Calculator. The levelized cost of energy (LCOE) calculator provides a simple calculator for both utility-scale and distributed generation (DG) renewable energy technologies that compares the combination of capital costs, operations and maintenance (O&M), performance, and fuel costs.
Note that this does not include financing issues, discount issues, future replacement, or degradation costs. Each of these would need to be included for a thorough analysis. Electric Sales, Revenue, and Average Price 2010 - November 2011, Product Development Basics – If There Is No Need In The Market, Create One! If you're into business, you must know about product development.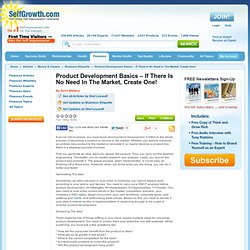 It refers to the whole process of launching a product or service in the market. Whether you want to introduce an entirely new product to the market or renovate it, or maybe develop a product line, there is a stepwise process involved. First you generate an idea. Next you design the product. Then you carry out the detailed engineering. Casual Loop & Systems Diagrams - Problem Solving from MindTools. Understanding How Factors Affect One Another © iStockphoto/mevans System diagrams are powerful tools that help you to understand how complex systems work.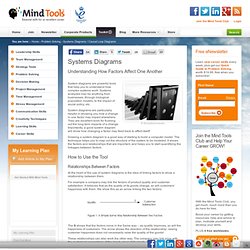 Systems analyzed may be anything from businesses, through biological population models, to the impact of social policy, etc. System diagrams are particularly helpful in showing you how a change in one factor may impact elsewhere.
---