Indus Valley Civs
Indus Civilization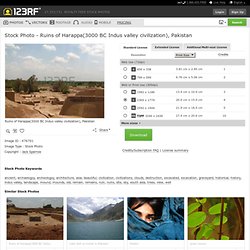 Ruins Of Harappa(3000 BC Indus Valley Civilization), Pakistan Royalty Free Stock Photo, Pictures, Images And Stock Photography. Image 476701.
Add to Lightbox Download comp Image zoom Similar Stock Photos Image ID : 476701
About Us
Contact Us
Remains of Old Civilization - Harappa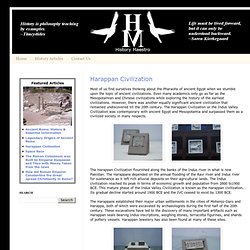 Harappan Civilization
Most of us find ourselves thinking about the Pharaohs of ancient Egypt when we stumble upon the topic of ancient civilizations. Even many academics only go as far as the Mesopotamian and Chinese civilizations while exploring the history of the earliest civilizations. However, there was another equally significant ancient civilization that remained undiscovered till the 20th century. The Harappan Civilization or the Indus Valley Civilization was contemporary with ancient Egypt and Mesopotamia and surpassed them as a civilized society in many respects.