Personal Branding
The importance of personal branding in a job search and career management is critical.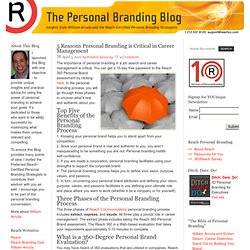 5 Reasons Personal Branding is Critical in Career Management
Savoir se vendre ou comment réussir son marketing personnel -Comment se faire repérer dans son entreprise - 1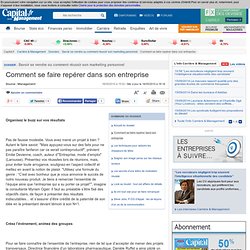 Organisez le buzz sur vos résultats Pas de fausse modestie. Vous avez mené un projet à bien ? Autant le faire savoir.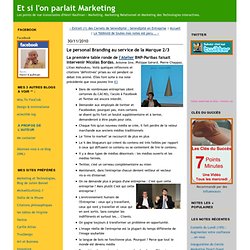 Le personal Branding au service de la Marque 2/3
La première table ronde de l'Atelier BNP-Paribas faisait intervenir Nicolas Bordas , Antoine Sire, Philippe Gérard, Pierre Chappaz, Lilian Mahoukou. Voilà quelques réflexions et citations "définitives" prises au vol pendant ce débat très animé.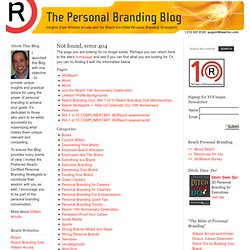 I launched this Blog with one objective - to provide unique insights and practical advice for using the power of personal branding to achieve your goals. It's dedicated to those who want to be wildly successful by maximizing what makes them unique, relevant and compelling. To ensure this Blog provides many points of view, I invited the Preferred Reach-Certified Personal Branding Strategists to contribute their wisdom with you as well. I encourage you to be part of the personal branding conversation. More about William Arruda
The Personal Branding Blog: William Arruda and the Reach-Certifi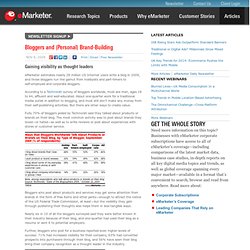 Bloggers and (Personal) Brand-Building
eMarketer estimates nearly 28 million US Internet users write a blog in 2009, and those bloggers run the gamut from hobbyists and part-timers to self-employed and corporate bloggers. According to a Technorati survey of bloggers worldwide, most are men, ages 18 to 44, affluent and well-educated. About one-quarter work for a traditional media outlet in addition to blogging, and most still don't make any money from their self-publishing activities.
Social Media Today | Three Keys You Need to Know About Personal
cartoon by @gapingvoid There is an awful lot of conversation about personal branding these days — books, blogs, social media, webinars, conferences, etc.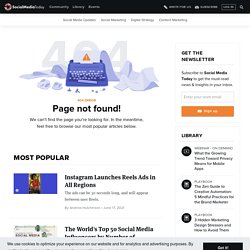 Le Personal Branding : Interview de Fadhila Brahimi
Comme vous le savez certainement, si vous lisez régulièrement Techtrends, je m'intéresse beaucoup au personal branding , aux réseaux sociaux et la cyber réputation. Je pense qu'il est important d'apprendre à vivre avec les nouvelles technologies et sa cyber identité qui prennent de plus en plus de place dans notre vie privée et professionnelle. Il est donc important de comprendre qu'une société ne peut plus vivre sans prendre en compte le web 2.0 et les réseaux sociaux. Dans ce domaine, Fadhila Brahimi , coatch d'entreprise, grand prêtresse de l'identité numérique, femme adorable avec une personnalité qui sort de l'ordinaire est certainement l'une des personnes les plus spécialisées en France sur le sujet, je me devais de l'interviewer : Salut Fadhila, pour commencer cette interview, pourrais-tu te présenter et nous expliquer les grandes lignes de ton métier. Tout d'abord, Merci Christophe de m'accueillir sur ta plateforme.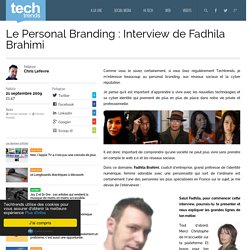 Bloggers and (Personal) Brand-Building
Livres blancs, Ebooks personal branding, e-reputation & jobs | Etudes en marketing, Haute Ecole ISE : Vansnick R.