Statistics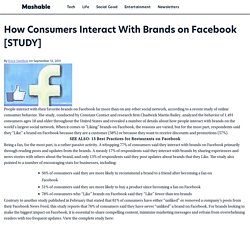 How Consumers Interact With Brands on Facebook [STUDY]
People interact with their favorite brands on Facebook far more than on any other social network, according to a recent study of online consumer behavior. The study , conducted by Constant Contact and research firm Chadwick Martin Bailey, analyzed the behavior of 1,491 consumers ages 18 and older throughout the United States and revealed a number of details about how people interact with brands on the world's largest social network.
Before the Internet, media agencies planned clients' campaigns with a fairly straightforward menu of TV, radio, print and outdoor advertising options.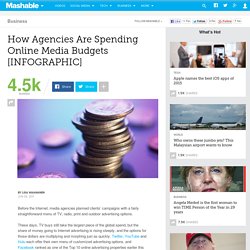 How Agencies Are Spending Online Media Budgets [INFOGRAPHIC]
Jamie Beckland is a Digital and Social Media Strategist at Janrain where he helps Fortune 1000 companies integrate social media technologies into their websites to improve user acquisition and engagement.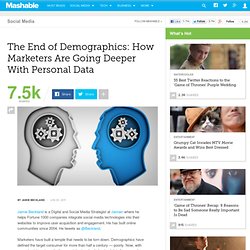 The End of Demographics: How Marketers Are Going Deeper With Personal Data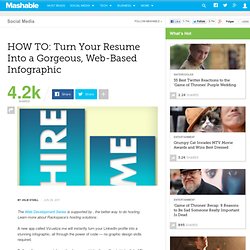 The Web Development Series is supported by Rackspace , the better way to do hosting.
HOW TO: Turn Your Resume Into a Gorgeous, Web-Based Infographic
We knew that Internet advertising is on a strong upward trajectory.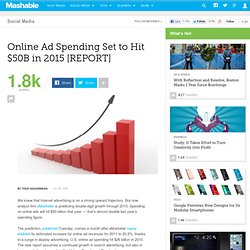 Online Ad Spending to Nearly Double to $50B in 2015 [REPORT]
Nielsen Trust and Advertising Global Report July09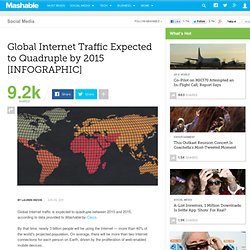 Global Internet traffic is expected to quadruple between 2010 and 2015, according to data provided to Mashable by Cisco .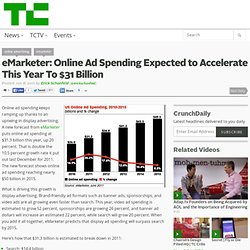 eMarketer: Online Ad Spending Expected to Accelerate This Year To $31 Billion
Online ad spending keeps ramping up thanks to an upswing in display advertising.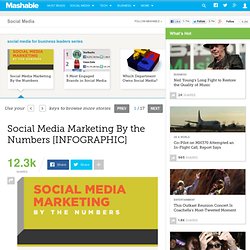 Donny Deutsch, the former adman and talk show host, once recounted a story about a Mitsubishi Super Bowl ad that was tagged with the URL seewhathappens.com. The ad got 600,000 clicks, Deutsch said, which prompted the carmaker to ask, "Is that good?" Deutsch answered: " We told the client it was great, so it was great!