Gaming
Infographic: Gamification Becomes Mainstream
E3 2011 Is A Wrap!
Startup Jogos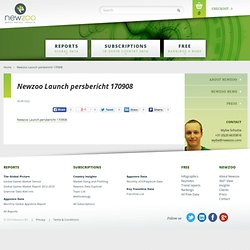 This 45-page PDF report comprises the results of analysis of Newzoo's primary consumer research, as well as benchmarking and validation with actuals and secondary research available to Newzoo. This report focuses completely on the MMO Games Market. Including number of players, paying players, F2P vs.
International Games Market Data, Consulting and Publishing
Gamers are expected to spend billions of dollars in emerging markets this year such as Brazil, Mexico and Russia, according to market researcher Newzoo , based in Amsterdam.
Emerging markets will spend billions on games this year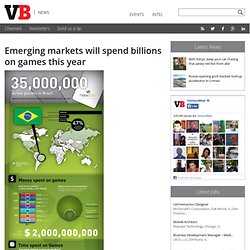 As Armadilhas Da Gamificação | Kioos
CHI 2011 Workshop | Gamification Research Network
Overview | Call for Papers | Schedule | Papers | Participants | Organizers Update, April 18, 2011: The paper "Play Society Research Project" by Kuikkaniemi et al. has been replaced with a more recent version (also in the bundle).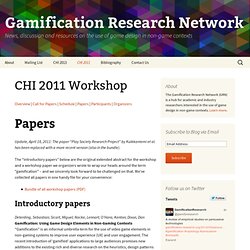 Changing the Game
The Future of Gaming: a Portrait of the New Gamers