Blogging
Dev & Design
Web Development - Tuts+ Marketplace
Winners 2007-08-09-10 | Knight News Challenge
Blog
My Dreamweaver Replacement 12 Resources on Free blog hosts - Listible!
The page you are looking for might have been removed, had its name changed, or is temporarily unavailable. Please try the following: Make sure that the Web site address displayed in the address bar of your browser is spelled and formatted correctly. If you reached this page by clicking a link, contact the Web site administrator to alert them that the link is incorrectly formatted. Click the Back button to try another link.
How Blogging Makes You A Better Designer
As a visual designer the central problem you attempt to solve is one of communication. In writing a blog post the central problem you attempt to solve is one of communication. See the connection? Some might see visual design and blogging as having two different skill sets.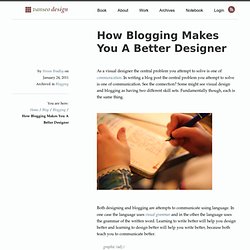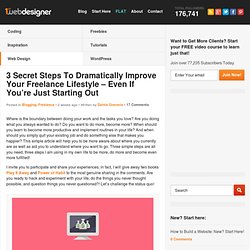 Where is the boundary between doing your work and the tasks you love? Are you doing what you always wanted to do? Do you want to do more, become more?
Blogging | 1stwebdesigner - Graphic and Web Design Blog
15 Tutorials that helped me grow as a Designer | GreatCreativeLinks.com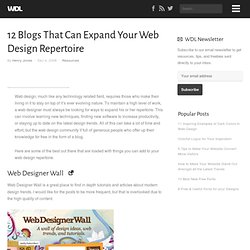 12 Blogs That Can Expand Your Web Design Repertoire | Web Design Ledger
Web design, much like any technology related field, requires those who make their living in it to stay on top of it's ever evolving nature. To maintain a high level of work, a web designer must always be looking for ways to expand his or her repertoire. This can involve learning new techniques, finding new software to increase productivity, or staying up to date on the latest design trends. All of this can take a lot of time and effort, but the web design community if full of generous people who offer up their knowledge for free in the form of a blog. Here are some of the best out there that are loaded with things you can add to your web design repertoire.
9 Top CSS Essential Skills That Every Web designer Should Learn | Listelog