Blogging
Dev & Design
Web Development - Tuts+ Marketplace
Winners 2007-08-09-10 | Knight News Challenge
Blog
My Dreamweaver Replacement 12 Resources on Free blog hosts - Listible!
The page you are looking for might have been removed, had its name changed, or is temporarily unavailable.
How Blogging Makes You A Better Designer
As a visual designer the central problem you attempt to solve is one of communication .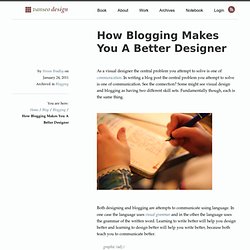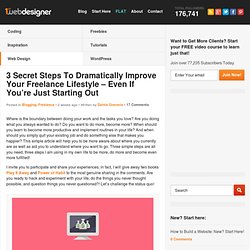 Are you a Web Designer or a person who wants to learn Web Design? I would like to know why you want to learn Web Design! Some people like to create great designs and become popular while others will choose it as their career and method of income.
Blogging | 1stwebdesigner - Graphic and Web Design Blog
15 Tutorials that helped me grow as a Designer | GreatCreativeLinks.com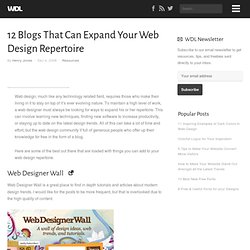 12 Blogs That Can Expand Your Web Design Repertoire | Web Design Ledger
Web design, much like any technology related field, requires those who make their living in it to stay on top of it's ever evolving nature.
9 Top CSS Essential Skills That Every Web designer Should Learn | Listelog