Rembonnaud
RemBonnaud
Étudiant en Master 1 Web Éditorial #Gentledroid #Médiavore #Sériphile #CommunityManager Je twitte pour la veuve et l'orphelin de la Droid Revolution.
Annonce de GLOBALPHONE - Achat et vente d'occasion ou neuf - DVD, VHS, Jeux Vidéo, Consoles, PC, CD, Disques, Livres, BD, Vidéos
For our first inspirational list of 2014 we decided to gather examples of white type in web design. I'm always browsing css galleries and other sites to find nice things to show here, and I noticed that a lot of sites use the dark/colorful background white type combo. This is why I decided to dedicate a list to it. Bertrand Noirhomme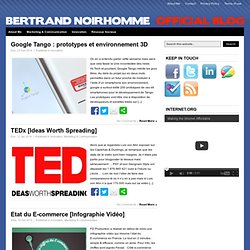 FD Production a réalisé en début de mois une infographie vidéo qui résume l'état du E-commerce en France. Le tout en 2 minutes : simple & efficace, comme on aime. Pour info, les chiffes sont signés Fevad. Côté e-commerce français, on vous a déjà parlé d'Une Autre Paire de Manches qui depuis a agrandi son groupe avec : Belt52 est un site de ceintures tressées, l'univers du cocktail est l'axe principal de cette boutique [...]