You already know..
Most of you must already know most of these sites, but I'm gonna share them anyway.
Stereomood – emotional internet radio - music for my mood and activities. AskMen - Men's Online Magazine. CollegeHumor - Funny Videos, Funny Pictures, Funny Links! National Geographic - Inspiring People to Care About the Planet Since 1888. Cracked.com - America's Only Humor & Video Site Since 1958. FML: Your everyday life stories. BuzzFeed. Funny or Die - Funny Videos, Funny Pictures, and Funny Jokes. DeviantART: where ART meets application! Tumblr. Why so in love? (This my girlfriends Tumblr) 8tracks | Handcrafted internet radio | The best free music playlists online. (My 8tracks) _RelyT_8tracks online radio stations. Pinterest / Home. (Meeee)Tyler Terrell(orelyto) on Pinterest. YouTube - Broadcast Yourself. PewDiePie - YouTube(PEWDIE'S AWESOME! Become a bro!!!) Morfar - YouTube(HE'S AWESOME TOO!! Become a BarBarn)
Upload Join my Network and lets PLAY!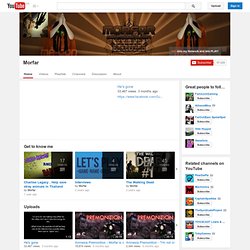 Subscription preferences Loading... Blogger: Create your free Blog. Last.fm - Listen to internet radio and the largest music catalogue online. (ME!!)RelyT_'s Music Profile. StumbleUpon.com: Discover the Best of the Web. Welcome to Facebook.
---