Entrepreneurship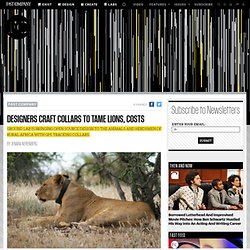 Designers Craft Collars to Tame Lions, Costs
We often think of design and hardware and software programming as a human endeavor. But the latest project for designers Benedetta Piantella and Justin Downs took them deep inside lions dens. Literally. The two are co-founders of sustainable design group, Ground Lab , where they're working with GPS tracking collars for animals, including some of Africa's "problem lions"--those that regularly attack livestock.
digg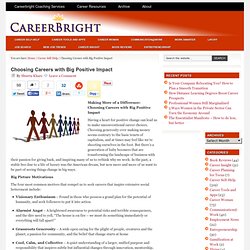 Careers with Big Positive Impact | CAREERBRIGHT
aeroclay
Lodekka on Cool Hunting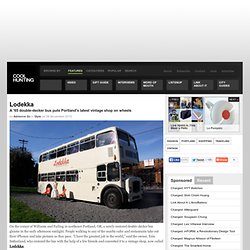 A '65 double-decker bus puts Portland's latest vintage shop on wheels
You've probably seen the Levi's commercials . The cinematic spot with color-saturated scenes of a rundown town, and a girl off-camera musing about how "things got broken here" how "frontiers are all around us."
Creative Destinations: Braddock, a Steel Town That Levi's Helped Reinvent | Co.Design
ideabing.com