Entrepreneurship
Designers Craft Collars to Tame Lions, Costs. We often think of design and hardware and software programming as a human endeavor.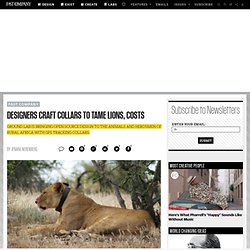 But the latest project for designers Benedetta Piantella and Justin Downs took them deep inside lions dens. Literally. The two are co-founders of sustainable design group, Ground Lab, where they're working with GPS tracking collars for animals, including some of Africa's "problem lions"--those that regularly attack livestock. Bloom Energy. Careers with Big Positive Impact. Digg Making More of a Difference: Choosing Careers with Big Positive Impact Having a heart for positive change can lead us to make unconventional career choices.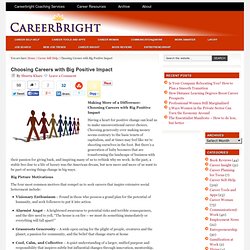 Choosing generosity over making money seems contrary to the basic tenets of capitalism, and at times may feel like we're shooting ourselves in the foot. Spigit. Aeroclay. Lodekka on Cool Hunting. On the corner of Williams and Failing in northeast Portland, OR, a newly-restored double-decker bus gleams in the early afternoon sunlight.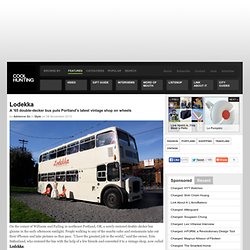 People walking to any of the nearby cafes and restaurants take out their iPhones and take pictures as they pass. "I have the greatest job in the world," said the owner, Erin Sutherland, who restored the bus with the help of a few friends and converted it to a vintage shop, now called Lodekka. The name comes from the bus model. It's a 1965 Bristol Lodekka that Sutherland found and renovated with the help of her friends, ripping out chairs and scraping off wallpaper paste. Ideabing.com.
---