Art & Entertainment
Holykaw.alltop. FUN… By Design. Hot Wheels, Nerf Balls, Spyrograph, View Masters...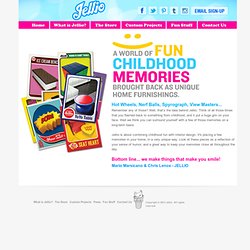 Remember any of those? Well, that's the idea behind Jellio. Think of all those times that you flashed back to something from childhood, and it put a huge grin on your face. Andrea Joseph Ballpoint Pen Part 2. Confetti System : Home. The selby - photos in your place. featuring photographs, paintings and videos by todd selby of interesting people and their creative spaces. Jackson Pollock by Miltos Manetas, original design by Stamen, press any key to s. Candy art by craig kanarick. Film Festival.
Jan 22 – Feb 1, 2015 Park City, Utah Sundance Film Festival 2014 Submit Your Film • Press Center • Donate Mariel Hemingway Sheds Light On Mental Illness in Running From Crazy Watch Sunday, OWN, 9/8c Stories.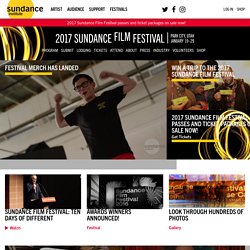 ---