Blogi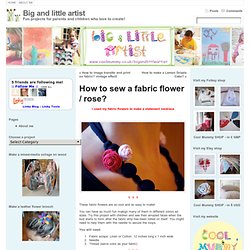 Big and little artist » How to sew a fabric flower / rose?
I used my fabric flowers to make a statement necklace These fabric flowers are so cool and so easy to make! You can have so much fun makign many of them in different colors ad sizes. Try this project with children and see their amazed faces when the bud starts to form after the fabric strip has been rolled on itself. You might need to help them with the needle to secure the loops. You will need:
inne twory
Pretty Ditty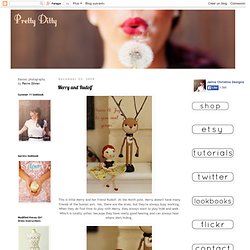 What a Thanksgiving! I made it through 2 family Thanksgivings, 2 BIG Thanksgiving dinners, 2 Thanksgiving desserts, and a Joann fabrics shopping trip early the next morning. Whew! Before I go into sharing my Thanksgiving with you all, lets announce the fabric give-away winners.
The truth is, Mike never wanted to be a grocer. The truth is, he wanted to be a doctor. His mother's cousin was the only doctor in their small town when Mike was just a little boy. Mike and his brother used to run wild in those exam rooms, terrorizing all the patients and trying to get just one good look at a gory wound. Mike idolized Dr. Couch.
I promised crafty flowers, and here they are! Coffee filter roses, with a vintage patina... I added a thank you sentiment so that they could be messengers of my gratitude! This issue is jam- packed with gorgeous ideas, some of which from dear blogging friends! I think I screamed when I spotted June's fabulous fabric tags and Abby's bow- tied letter (Abby has three amazing features in this issue, no less!)...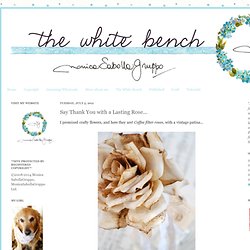 Say Thank You with a Lasting Rose...
A friend asked me if I could come up with some easy-peasy wreath ideas besides that ones I've already posted. As well as watching her pennies, she didn't want a traditional evergreen or pinecone wreath or any that were too complicated. Well, I can't say that I came up with any original ideas but I did find a few on the net that I liked. I did modify some of the instructions and materials required so that the projects were quick, easy, and good for the environment. So here goes ...
Wreaths - Recycle, eh
I'm baaa-aaack! My once-state-of-the-art laptop is still on shaky legs, but at least at this point it's functioning. A big thanks to B, the lovely boyf, for his technical advising, and to Google Chrome for not making the internets crash 12 times in a row like Firefox does to me. Whew.
December 2009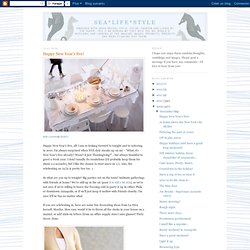 Hellouuuu! Kuten kuvista voi päätellä, täällä aletaan olla jo ihan iskussa, tosin toipilaaksi luokittelen itseni vielä ainakin huomisen ajan, katsotaan sitten asiaa uudelleen! Anyway, ajattelin tänään jo näyttää ihan ihmiseltä, ja vetäisin niskaan viime viikolla ostamani uudet releet, jotka instassa jo viikonloppuna vilahtivatkin. Punaiset pöksyt ja farkkupaita, molemmat tosi pirtsakoita! Mutta, entä otsikko? Asia on nimittäin niin, että kun joutuu sinnittelemään siellä tylsyyden rajamailla, saa päähänsä mitä hauskempia ideoita.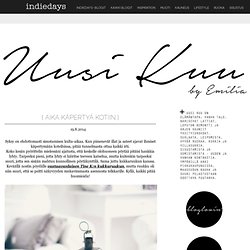 Uusi Kuu
Valse Wafels januari 7th, 2014 § § permalink Valse wafels. Om te spelen en te decoreren. She Knows Living. Fake waffles.
Crea – DIY – Crafts » Veetje Veetje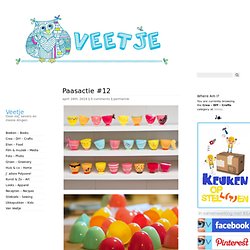 Kilka fajnych aranżacji łazienek od bardzo kolorowych po białe i romantyczne. Większą część żywcem przeniosłabym do swojego domu. Zachwyca mnie w nich prostota i wykorzystanie naturalnych kolorów i drewna, zdaje sobie sprawę że większość z nas jest posiadaczem małych łazienek a nie pokoi kąpielowych ale zróbmy sobie wizualna przyjemność i popatrzmy na te stylizacje które(pewna jestem) zachwycą harmonią i pięknem. W tej łazience dominuje biel z kremowym akcentem. Dodatki a także położenie boazerii w dolnej części ściany a w górnej tapety w delikatnym kolorze daje efekt retro. Zdjęcie
Z potrzeby piękna....: kwiecień 2009
michele made me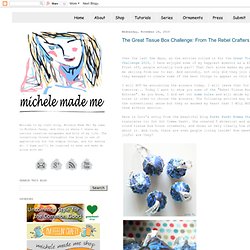 Welcome to Series 3: SITUATION CHRISTMAS ORNAMENT-ATION #3! Hopefully you've figured out that this is a series of Christmas ornament/decorations all made with things from your recycling bin. Let us begin by doing a little review of where we've been so far. Well, first off we made these simple yet pretty Plastic Bottle Ornaments. And then we went a little tropical with these floralized Greenhouse Ornaments. And that's brings us to today!
Robie wlasnie bilans wystroju mieszkania i jak zwykle cos mi nie pasuje. Tez tak macie? Chyba juz wspominalam nie raz, ze mam ciemny parkiet, ktory mnie bardzo mierzi. Po pierwsze widac na nim kazdy pylek, po drugie wydaje mi sie, ze z ciemnym parkietem mieszkanie nie jest tak przytulne i cieple jakie byloby z jasnym, a po trzecie ja po prostu nie lubie ciemnej podlogi i juz. Nie lubie jej do tego stopnia, ze nawet ostatnio zaczelam sie rozgladac za nowym mieszkaniem. Myslalam, ze jak wstawie biale meble to zrobi sie milej, ale teraz wydaje mi sie, ze troche przesadzilam, bo salon sprawia wrazenie nadetego i zbyt powaznego, a chcialabym mu nadac troche frywolnosci ale zeby nie byl rownoczesnie infantylny.
Koniec z bielą?
październik 2010
Dla Lemonade ,w całości z papierów Grandma's attic 1.Przygotowujemy: 5 pudełek po zapalkach2 paski tektury o wymiarach 5,6cm*20 cm2 arkusze papieru 30*305 cwieków,kwiatki,koronka,pólperełki itp.5 kawałków papieru docietych do wymiaru 5,4*10,2 cm5 kawałeczków papieru na przód szufladek o wymiarach 1,2*3,1 cm
holiday crafting with book pages
This holiday season I am noticing a trend- book pages! They are everywhere from Anthropologie to West Elm, it is obvious that everyone has discovered the versatility and beauty of text on a book page. I have been using recycled book pages for quite a while and can attest to the fact that they are a simple, affordable and a beautiful supply to use in art and craft projects. I decided to put together some SUPER easy ideas to get started using book pages in your holiday crafting. I like to encourage recycling- so look for old books that you don't want to keep.
Glee
Hello friends, I am sharing one of my dear friend's books with you today. Decorate Workshop:Design and Style Your Space in 8 Creative Steps, is the second fabulous decorating book by Holly Becker of Decor8.
a creative mint