Health
» 5 Tips for Dealing with Guilt — psychcentral
How Depressed People Use the Internet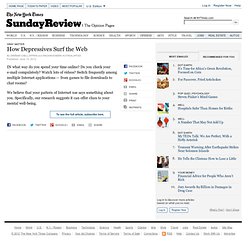 We believe that your pattern of Internet use says something about you. Specifically, our research suggests it can offer clues to your mental well-being.
Diane Ackerman on the natural world, the world of human endeavor and connections between the two.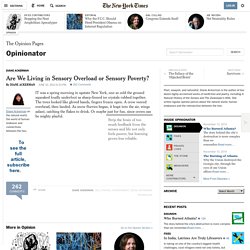 Are We Living in Sensory Overload or Sensory Poverty?
How Exercise Can Jog the Memory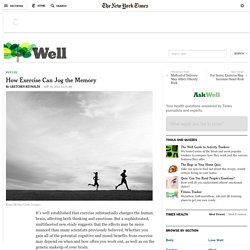 Ryan McVay/Getty Images
A Regime's Tight Grip - Lessons From Cuba in AIDS Control
This young man took to alcohol, and a drunken car crash cost him his driver's license. The Department of Veterans Affairs diagnosed him with post-traumatic stress disorder, or P.T.S.D.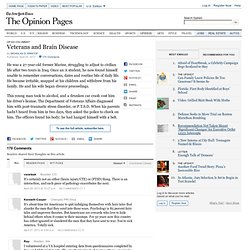 Veterans and Brain Disease
Photo illustration by Clang Source: Gallup-Healthways Well-Being Index, 2011
The Science and History of Treating Depression Finding Clues in the Fearful Brain
Anxiety: We worry.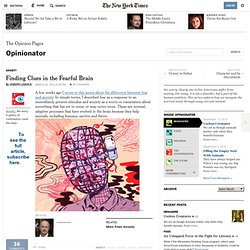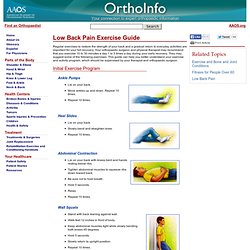 Low Back Pain Exercise Guide
Copyright 2007 American Academy of Orthopaedic Surgeons
View full graphic There is a simple reason health care in the United States costs more than it does anywhere else: The prices are higher. That may sound obvious.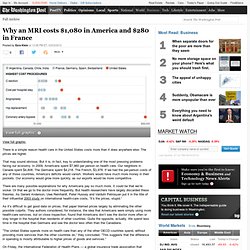 Why an MRI costs $1,080 in America and $280 in France