Thought provoking
The Art of Paul Kuczynski. Mercedes Benz : Left Brain/Right Brain - Passion. 20 Insanely Creative Bookshelves. Sidewalk chalk guy. Novartis "Reflections" Campaign on Photography Served. 34 Cleverly Designed Inventions. Before I Die. What is important to you 2011 After Candy Chang lost someone she loved, she went through a long period of grief and depression.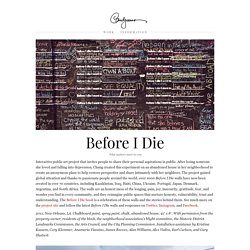 With time she felt gratitude for the time they had together and eventually she found clarity in her life by contemplating death so much. But she struggled to maintain this perspective. Best Pictures Of The Decade: The Noughties. TotallyCoolPix is all about the images and this is a retrospect all about the years 2000-2010 aka The Noughties.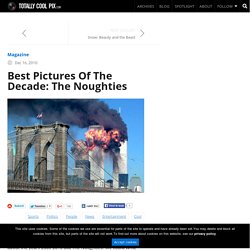 We could write about September 11th 2001 or the tsunami or countless earthquakes or the Middle East conflict or Barack Obama or Michael Schumacher or Saddam Hussein or Facebook or the human race. But we'll let the pictures speak for themselves.
---