Games
First-Person Tetris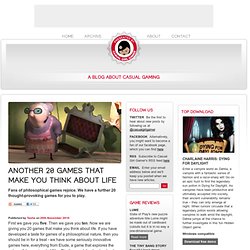 First we gave you five . Then we gave you ten . Now we are giving you 20 games that make you think about life. If you have developed a taste for games of a philosophical nature, then you should be in for a treat - we have some seriously innovative games here, everything from Elude, a game that explores the nature of depression, to Ulitsa Dimitrova, a tale about a street-urchin in Russia.
This tutorial helps you learn about the process of game construction, while guiding you through writing a relatively complete game. The code in this tutorial illustrates the technique described in the text. A complete code sample for this tutorial is available for you to download, including full source code and any additional supporting files required by the sample. Understanding the basics of game coding is the single most-difficult step for a beginning game programmer.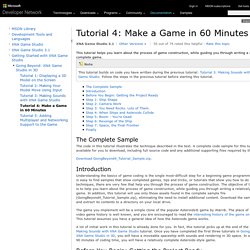 RaceRoom: The Game 2 RaceRoom: The Game 2 is an online racing title that challenges players to set the fastest times possible. ... TAGAP 2 (The Apocalyptic Game About Penguins 2) features a variety of gameplay features, diverse ... ArmA II: Free
Free Games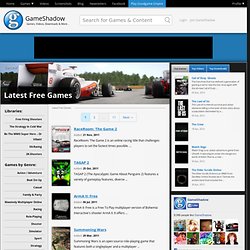 House Flip - Real Estate Game from Shockwave.com
Jelly Battle - strategy based online multiplayer games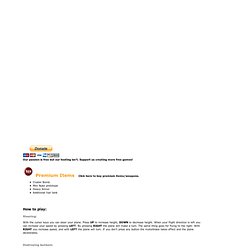 How to play: Steering: With the cursor keys you can steer your plane. Press UP to increase height, DOWN to decrease height.
Wings Of Fury
Red Dead Redemption Donkey Lady Woman Horse Bug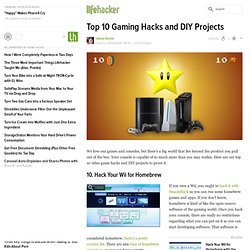 We love our games and consoles, but there's a big world that lies beyond the product you pull out of the box. Your console is capable of so much more than you may realize. Here are our top 10 video game hacks and DIY projects to prove it. 10. Hack Your Wii for Homebrew