Ocean bleu
Blue Ocean Strategy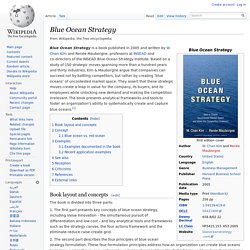 Blue Ocean Strategy is a business strategy book first published in 2005 and written by W. Chan Kim and Renée Mauborgne of The Blue Ocean Strategy Institute at INSEAD. The book illustrates what the authors believe is the best organizational strategy to generate growth and profits.
ocean bleu
Blue Ocean Strategy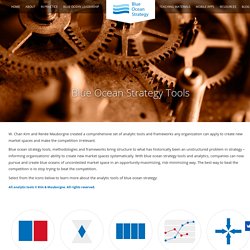 What blue ocean strategy seeks to do is to make the creation and capturing of blue oceans as systematic and actionable as competing in the red waters of known market space. For although blue ocean strategists have always existed, for the most part their strategies have been largely unconscious.
« Nous réalisons que ce que nous accomplissons n'est qu'une goutte dans l'océan.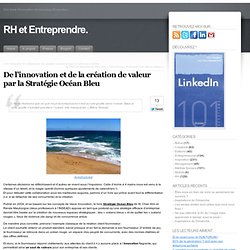 De l'innovation et de la création de valeur par la Stratégie Océan Bleu | Le Blog de Jean-Noël Chaintreuil
Stratégie Océan Bleu - La méthodologie (ZBA) - a Actu et Politique video
Stratégie Océan Bleu - Concepts de base - a Expression Libre video