Regis.tarantini
jBPM is a flexible Business Process Management (BPM) Suite.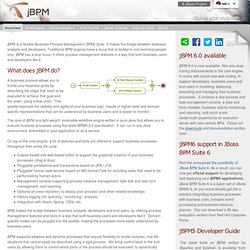 yFiles
Intalio
Liste modélisation
Model Sphere
Questetra
Un article de Wikipédia, l'encyclopédie libre. Liste des moteurs de workflow classée par ordre alphabétique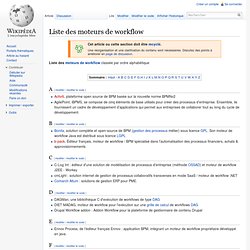 Liste des moteurs de workflow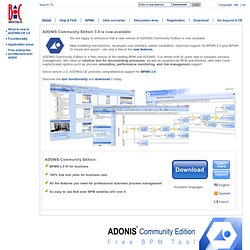 Adonis
We are happy to announce that a new version of ADONIS:Community Edition is now available. New modelling mechanisms, revamped user interface, easier installation, improved support for BPMN 2.0 plus BPMN DI import and export – are only a few of the new features. ADONIS:Community Edition is a free version of the leading BPM tool ADONIS.
FlowMind
Discover how Bizagi makes your business more agile. 5 minute video tour
Bizagi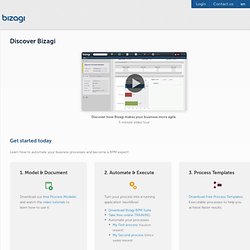 Integram
uEngine
Liste modélisation
Popkin