Animals
39 Amazing Photomanipulations: Pics, Videos, Links, News. 83207838.jpg from lolhehehe.com. Cutest Animal Ever: Welsh Corgi Puppy. Top Ten Cute Photos of 2010 ? Cute Overload. At Cute Overload headquarters, we track the popularity of photos very closely.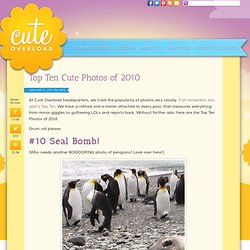 Y'all remember last year's Top Ten. We have a refined stat-o-meter attached to every post, that measures everything from minor giggles to guffawing LOLs and reports back. Without further ado, here are the Top Ten Photos of 2010. Drum roll please: 70 Cutie Baby Animals Bring You a Good Mood. Cuteness is usually characterized by some combination of infant-like physical traits, especially small body size with a disproportionately large head, large eyes, and round and softer body features.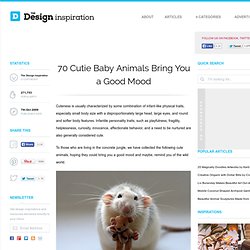 Infantile personality traits, such as playfulness, fragility, helplessness, curiosity, innocence, affectionate behavior, and a need to be nurtured are also generally considered cute. To those who are living in the concrete jungle, we have collected the following cute animals, hoping they could bring you a good mood and maybe, remind you of the wild world.
---