Insolites
Un robot au sens de l'équilibre exceptionnel
Structure qui vole en se retournant sur elle même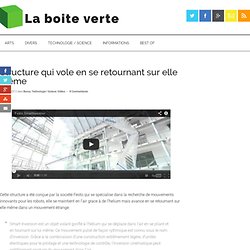 Cette structure a été conçue par la société Festo qui se spécialise dans la recherche de mouvements innovants pour les robots, elle se maintient en l'air grace à de l'helium mais avance en se retournant sur elle même dans un mouvement étrange.
Comment c'est fait roues de train,
Forgeage, laminage circulaire, ouvert le forgeage, forgeage au marteau-Kihlsteel.se
La puissance de friction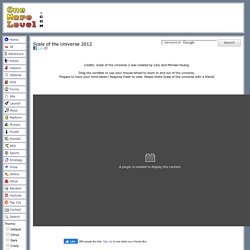 Credits: Scale of the Universe 2 was created by Cary and Michael Huang.
Liquid Magnet Sculpture
Variable Speed Gears
Sculpting a female head in clay. Sculpting tutorial and demo.
歯車の立方体 GEARS CUBE
La vérité sur le calendrier maya | L'actu en patates-Mozilla Firefox
Comment ouvrir un cadenas ?
Billy Mark basket ping-pong - Vidéo Dailymotion-Mozilla Firefox