VoltDB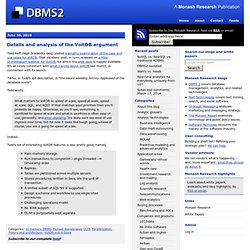 June 30, 2010 Todd Hoff (High Scalability blog) posted a lengthy examination of the case and use cases for VoltDB. That excellent post, in turn, is based on a Mike Stonebraker* webinar for VoltDB, for which the slide deck is happily available.
Details and analysis of the VoltDB argument | DBMS2 -- DataBase
IDG News Service - VoltDB, a new open-source database for large-scale transaction processing, emerged from beta Tuesday.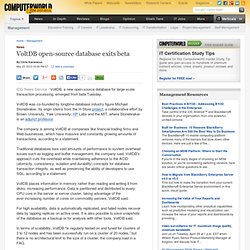 VoltDB open-source database exits beta
Welcome to VoltDB | VoltDB
VoltDB Decapitates Six SQL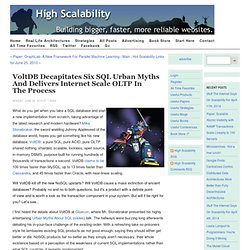 What do you get when you take a SQL database and start a new implementation from scratch, taking advantage of the latest research and modern hardware?