Database
February 21, 2012
Business intelligence industry trends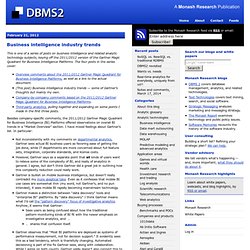 Sumo Logic and UIs for text-oriented data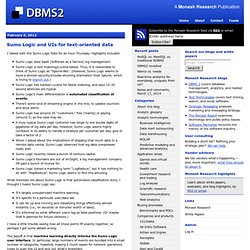 February 6, 2012 I talked with the Sumo Logic folks for an hour Thursday.
Comments on the 2012 Forrester Wave: Enterprise Hadoop Solutions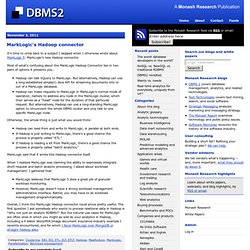 November 3, 2011 It's time to circle back to a subject I skipped when I otherwise wrote about MarkLogic 5: MarkLogic's new Hadoop connector. Most of what's confusing about the MarkLogic Hadoop Connector lies in two pairs of options it presents you:
MarkLogic's Hadoop connector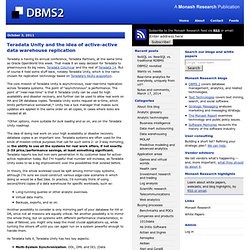 October 3, 2011 Teradata is having its annual conference, Teradata Partners, at the same time as Oracle OpenWorld this week.
Teradata Unity and the idea of active-active data warehouse replication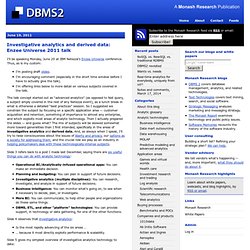 Investigative analytics and derived data: Enzee Universe 2011 talk
June 19, 2011 I'll be speaking Monday, June 20 at IBM Netezza's Enzee Universe conference.
June 20, 2011 I've blogged separately that:
The Vertica story (with soundbites!)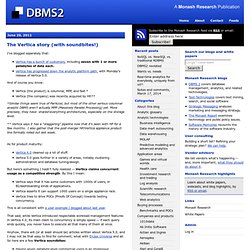 June 20, 2011
Temporal data, time series, and imprecise predicates
Dirty data, stored dirt cheap
June 4, 2011 A major driver of Hadoop adoption is the "big bit bucket" use case.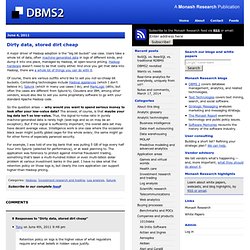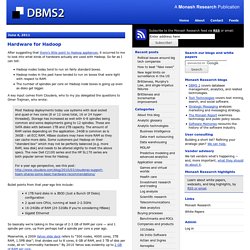 Hardware for Hadoop
June 4, 2011 After suggesting that there's little point to Hadoop appliances, it occurred to me to look into what kinds of hardware actually are used with Hadoop.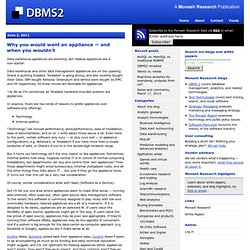 Why you would want an appliance — and when you wouldn't
June 2, 2011 Data warehouse appliances are booming.
Object-oriented database management systems (OODBMS)
May 21, 2011
Starcounter high-speed memory-centric object-oriented DBMS, coming soon
May 18, 2011
Transparent sharding
February 24, 2011 When databases are too big to manage via a single server, responsibility for them is spread among multiple servers. There are numerous names for this strategy, or versions of it — all of them at least somewhat problematic.
Revolution Analytics update
April 8, 2011
PostgreSQL 8.4: Creating a Database
The first test to see whether you can access the database server is to try to create a database. A running PostgreSQL server can manage many databases. Typically, a separate database is used for each project or for each user.
VoltDB
eXtremeDB
Architectural options for analytic database management systems
Analytic platforms defined
DataStax introduces a Cassandra-based Hadoop distribution called Brisk
Hadapt is launching