Refeições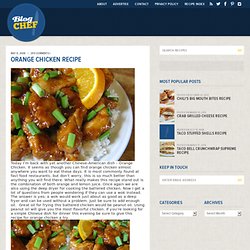 Today I'm back with yet another Chinese-American dish – Orange Chicken. It seems as though you can find orange chicken almost anywhere you want to eat these days. It is most commonly found at fast food restaurants, but don't worry, this is so much better than anything you will find there. What really makes this recipe stand out is the combination of both orange and lemon juice.
Tandoori Chicken (Tandoori Murghi) Recipe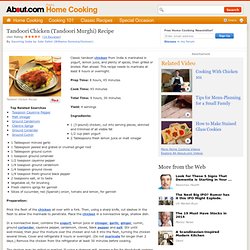 Prick the flesh of the chicken all over with a fork. Then, using a sharp knife, cut slashes in the flesh to allow the marinade to penetrate. Place the chicken in a nonreactive large, shallow dish.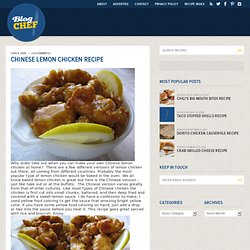 Why order take out when you can make your own Chinese lemon chicken at home? There are a few different versions of lemon chicken out there, all coming from different countries. Probably the most popular type of lemon chicken would be baked in the oven.
Chinese Lemon Chicken Recipe
Pan Pizza « DownWright Tasty
This is the best homemade pan pizza I've ever had. You'll be amazed at how easy it is to make this – but you have to have cake pans. I know, cake pans! That's one thing I have in abundance! Makes two 9-inch pizzas serving 4 to 6 Dough 1/2 cup olive oil 3/4 cup skim milk plus 2 additional tablespoons, warmed to 110 degrees 2 teaspoons sugar 2 1/3 cups all-purpose flour , plus extra for counter 1 package instant yeast 1/2 teaspoon table salt Topping 1 (3.5-ounce) package sliced pepperoni 1 1/3 cups tomato sauce (I use whatever I can find at the grocery store if I don't have time to make it) 3 cups shredded part-skim mozzarella cheese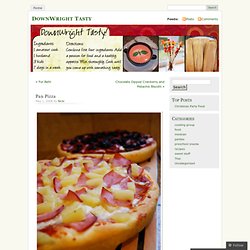 Honey Never Spoils: Crab Cakes