Red77sox
Ryan
HamptonRoads.com | PilotOnline.com. RuneScape - MMORPG - Play The No.1 Free Online Multiplayer Game. Longwood University. Department of History, Political Science, and Philosophy. Longwood University offers prospective majors in History a rich tradition in both teaching and scholarship.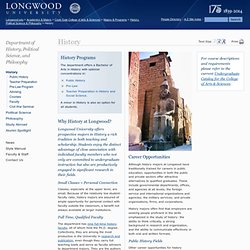 Students enjoy the distinct advantage of close association with individual faculty members who not only are committed to undergraduate instruction but also are productively engaged in significant research in their fields. Small Classes = Personal Connection Classes, especially at the upper level, are small. Because of the relatively low student-faculty ratio, history majors are assured of ample opportunity for personal contact with faculty outside the classroom, a benefit not always available at larger institutions. International Relations. POLITICAL SCIENCE/HOMELAND SECURITY 345 Terrorism and Homeland Security in a Global Age Spring Semester 2011 Return to Dr.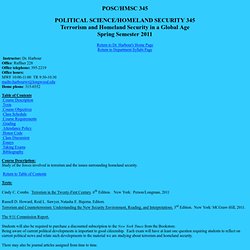 Harbour's Home PageReturn to Department Syllabi Page Instructor: Dr. Harbour Office: Ruffner 228 Office telephone: 395-2219 Office hours: MWF 10:00-11:00 TR 9:30-10:30 mailto:harbourwr@longwood.edu Home phone: 315-0352. The National Club Baseball Association -- Official Site. The Official Website of the National Club Baseball Association - A division of CollClubSports 5/4/2011 -- DU club baseball to honor fallen student Tune in today at 3:01pm Eastern Time for the May installment of Suite 301 .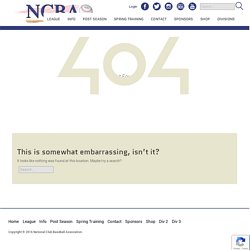 Feel free to call in at 412-321-8440 x102 and join in the NCBA World Series discussions. Longwood Club Baseball - Home.
Pearltrees videos
Help.
---