Oracle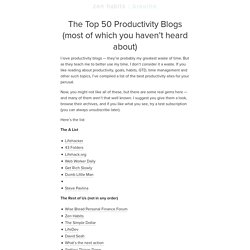 I love productivity blogs — they're probably my greatest waste of time.
The Top 50 Productivity Blogs (most of which you haven't heard about)
Human Capital Management | Applications | Oracle
systematicHR | The intersection between HR strategy and HR technology
Posted on March 5th, 2011 by Sanjit Anand | Print This Post|
Oracle Fusion and Oracle Fusion Applications : Overview | OracleApps Epicenter
SAOUG - South African User Group
Selecting the ideal Enterprise Resource Planning (ERP) solution from the numerous options can be a daunting challenge. Top performing organizations approach the selection process with a clear plan in mind and come away with ... In this Q&A with Sage and industry analyst Bob Parker, we uncover some of the challenges manufacturers face with their outdated technology and why demand is driving the need for more modern solutions.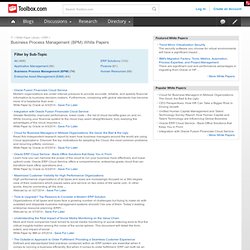 Business Process Management (BPM) White Paper Library - Toolbox for IT
Index (Oracle HRMS Help)
Applications (Release 12) Documentation Library
ORAERP.COM - The Knowledge Center for Oracle ERP Professionals - Looking Beyond the Possibilities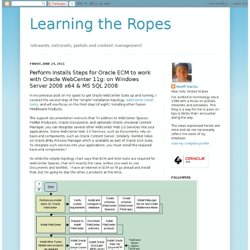 In my previous post on my quest to get Oracle WebCenter Suite up and running, I covered the second step of the "simple" installation topology, WebCenter install tasks , and will now focus on the third step (of eight): Installing other Fusion Middleware Products.
Install ECM to work with Oracle WebCenter 11g: on Windows Server 2008 x64 & MS SQL 2008