Heidegger: Aletheia and Ashes
Being & Time Links
Being & Time Links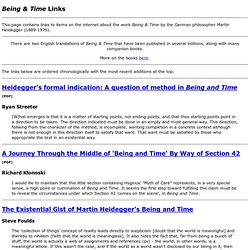 www.kritike.org/journal/issue_7/ennis_june2010.pdf
Ereignis - Martin Heidegger in English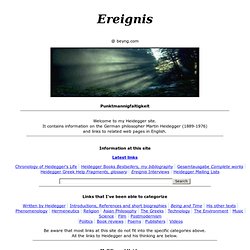 @ beyng.com Punktmannigfaltigkeit
1.
MARTIN HEIDEGGER - WHAT IS METAPHYSICS? - THE ATHENAEUM LIBRARY OF PHILOSOPHY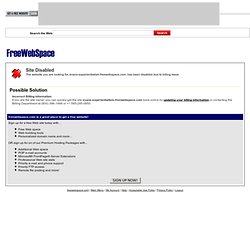 Heidegger: Thinking the Unthinkable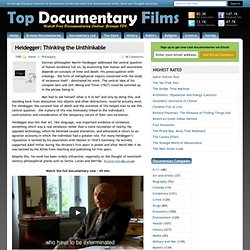 German philosopher Martin Heidegger addressed the central question of human existence full on, by examining how human self-awareness depends on concepts of time and death. His preoccupation with ontology - the form of metaphysical inquiry concerned with the study of existence itself - dominated his work. The central idea of his complex Sein und Zeit (Being and Time) (1927) could be summed up in the phrase 'being is'. Man had to ask himself 'what is it to be?' and only by doing this, and standing back from absorption into objects and other distractions, could he actually exist.