General Knowledge
Get flash to fully experience Pearltrees
Apéritifs and digestifs ( pron.: / ə ˈ p ɛr ɨ t iː f / and / d iː ʒ ɛ ˈ s t iː f / ) are alcoholic drinks that are normally served before (aperitif) or after (digestif) a meal. [ edit ] Apéritifs
The American Heritage® Dictionary of the English Language, Fourth Edition copyright ©2000 by Houghton Mifflin Company. Updated in 2009. Published by Houghton Mifflin Company .
Stephen James Merchant (born 24 November 1974) is an English writer, director, radio presenter, comedian and actor. He is best known for his collaborations with Ricky Gervais , as the co-writer and co-director of the popular British sitcom The Office , as the co-writer, co-director and a co-star of Extras , and as the co-host of The Ricky Gervais Show in its radio, podcast, audiobook and television-show forms.
Wayne Maxwell Swan (born 30 June 1954) is an Australian politician who has been the Deputy Prime Minister of Australia and the Deputy Leader of the Labor Party since 24 June 2010, and the Treasurer of Australia since 3 December 2007.
Nickelback is a Canadian rock band from Hanna, Alberta , Since 1995, the band has comprised guitarist and lead vocalist Chad Kroeger , guitarist and back-up vocalist Ryan Peake, and bassist Mike Kroeger.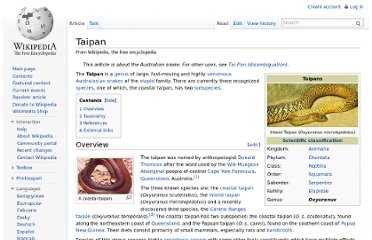 The Taipan is a genus of large, fast-moving and highly venomous Australasian snakes of the elapid family.
A groupie is a person who seeks emotional and sexual intimacy with a musician or other celebrity or public figure.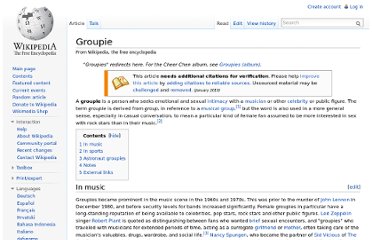 In May 2003, the columnist and gay rights activist Dan Savage held a contest among his readers to create a definition for the word "santorum" [ 1 ] [ 2 ] as a response to comments by then-U.S. Senator Rick Santorum that were anti-gay. [ 3 ] Savage announced the winning entry, which defined "santorum" as "the frothy mixture of lube and fecal matter that is sometimes the byproduct of anal sex." [ 4 ] He created a web site, spreadingsantorum.com (and santorum.com ), to promote the definition, which became a prominent search result for Santorum's name on several web search engines .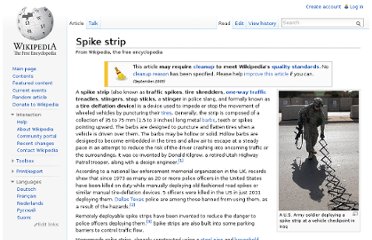 A U.S. Army soldier deploying a spike strip at a vehicle checkpoint in Iraq A spike strip (also known as traffic spikes , tire shredders , one-way traffic treadles , stingers , stop sticks , a stinger in police slang, and formally known as a tire deflation device ) is a device used to impede or stop the movement of wheeled vehicles by puncturing their tires .
Joseph "Joe" Satriani (born July 15, 1956) is an American instrumental rock guitarist, multi-instrumentalist and multiple Grammy Award nominee.