Operators
At Sprint, we're more than just talk. We are leading the way with cutting-edge technology, like the first wireless 4G network from a national carrier in the United States and our unmatched push-to-talk service. Sprint gives you the unique opportunity to connect people to what and who they love.
Sprint - Careers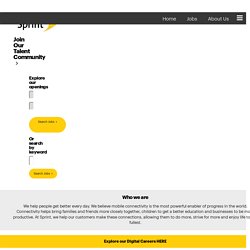 Bienvenue - Carrières - À Propos de Samsung - Samsung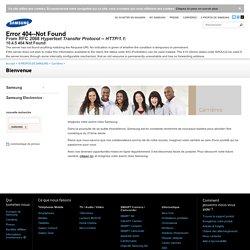 Dans la poursuite de sa quête d'excellence, Samsung est en constante recherche de nouveaux leaders pour aborder l'ère numérique du 21ème siècle. Parce que nous savons que nos collaborateurs sont la clé de notre succès, imaginez votre carrière au sein d'une société qui se passionne pour vous. Avec nos diverses opportunités mises en ligne régulièrement, il est désormais facile de postuler. Pour découvrir votre future carrière, cliquer ici, et imaginez votre avenir chez Samsung.
offres d'emploi Orange
Careers
AT&T Careers | Home