Jquery
Roundabout for jQuery by Fred LeBlanc
It's ready-to-go straight out of the box, but if you want to get crazy, Roundabout is highly-customizable with an extensive API that allows for some pretty amazing results.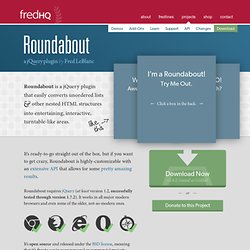 300+ Jquery, CSS, MooTools and JS navigation menus
If You are web developer great navigation menus always comes handy.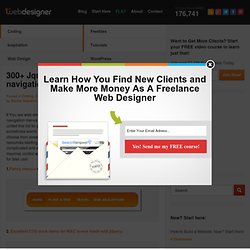 Create a Progress Bar With Javascript - Nettuts+
The Progress Bar is one of the latest components to be added to the excellent library of UI widgets and interaction helpers built on top of jQuery. It was introduced in the latest version of the library, which at the time of writing is 1.7. The progress bar is currently only determinate, which means when we update it, we have to tell it explicitly what its value is, and we must know beforehand when the process it is used to measure completes.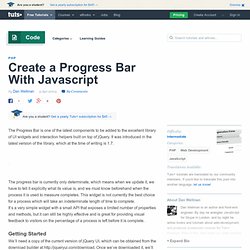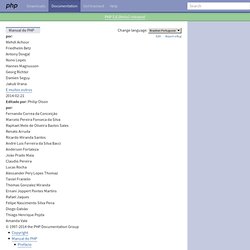 Manual do PHP
Edit Report a Bug Manual do PHP ¶ por: Mehdi Achour Friedhelm Betz