Art resources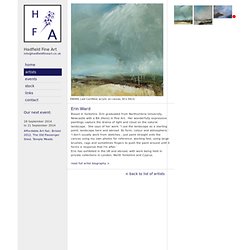 Hadfield Fine Art is a Cotswold based Fine Art Gallery showing Contemporary British Art by professional and emerging artists.  We aim to specialise in modern semi-abstract and abstract 21st Century Art to include paintings, watercolours, sculpture and cer
Based in Yorkshire, Erin graduated from Northumbria University, Newcastle with a BA (Hons) in Fine Art.
SEGMENT: Alfredo Jaar in "Protest" | Art21
Hughie O'Donoghue RA - Painters - Royal Academicians
Born: 5 July 1953, Manchester, England Elected: 28 May 2009 Category of Membership: Painter O'Donoghue was born in England but lived and worked for many years in County Kerry, Ireland. He graduated from Goldsmiths in 1982 and was Artist in Residence at the National Gallery, London from 1984-85. His work is characterised by an engagement with the past. He uses figuration and abstraction to explore themes of human identity, memory and experience; and draws on history, mythology and personal records to create works which resonate with emotional intensity. Read an interview with Hughie O'Donoghue in RA Magazine Autumn 2009
York College
This painting is closely related to a self portrait etching made by Rembrandt in the previous year, 1639. In both the print and the painting the composition is influenced by Raphael's 'Portrait of Baldassare Castiglione' (Paris, Louvre), by Titian's Portrait of Gerolamo (?) Barbarigo in the National Gallery and by Albrecht Dürer's 'Self Portrait' of 1498 (Madrid, Prado). This portrait shows Rembrandt at the height of his career, presenting himself in a self-assured pose wearing an elaborate costume in the fashion of the 16th century. It seems as if Rembrandt refers deliberately to his famous predecessors in this portrait, and thus places himself in the tradition of great ' Old Masters '.
Rembrandt | Self Portrait at the Age of 34 | NG672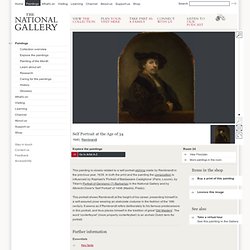 The Ellipse How accurately must I draw an ellipse? Very accurately! The eye of the viewer can detect any irregularity in a shape that it fully understands. A "square" that does not have sides of equal length, a "circle" that is not circular and an "ellipse" that deviates from perfection is immediately noted as being not what it claims to be - or, more precisely, it is not what the eye expects to see in that situation and is detected as being "foreign". In short, a "circular" circle is accepted in passing and the overall reality of the scene is maintained.
DRAWING ELLIPSES at MIKE SIBLEY FINE ART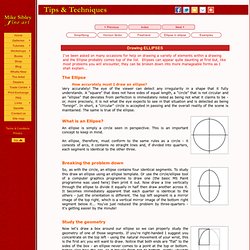 Race Horses by Edgar Degas - ArtinthePicture.com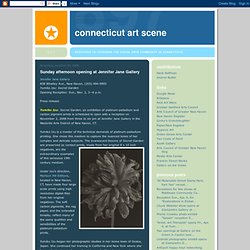 October 2008
I approached City-Wide Open Studios differently this year. I wanted to make as many visits to disparate locations as possible so I didn't spend as much time as I like talking with artists. For example, where in the past two years I spent part of both Saturday and Sunday at visiting studios on the Erector Square weekend, this year I had to squeeze Erector Square into two or so hours on Sunday before I went to work. I started on Friday with the Hamden AIRS, following that with a visit to Westville.
Elders on Vimeo
In a very short time, if you do the lessons with some degree of regularity and get active in your learning, you too will be drawing caricatures! I have no doubt. In fact that's a promise.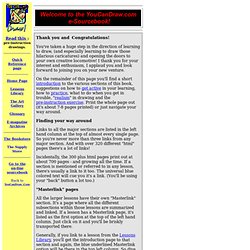 InsidersArtistLoft
skeleton_back
Wednesday, March 30th, 2011 Buy the book: Amazon | B&N | More… Buy the list as a print from 20×200.com→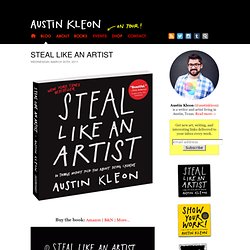 Keys to drawing - Bert Dodson
amazon.co
Bridgman's Complete Guide to Drawing ... - George Bridgman
Sally Taylor - Axis artist profile
Sally Taylor is based in Ryedale, Yorkshire Solo exhibitions 2013 Confused Heads, Duckett and Jeffreys, Sledmere, North Yorkshire 2011 All Say The Same, Ryedale Folk Museum, North Yorkshire 2010 Mouths and Marks, PS2, MIMA - Middlesbrough Institute of Modern Art, Middlesbrough 2010 Mouths with Triangles, Duckett and Jeffreys Gallery, Malton, North Yorkshire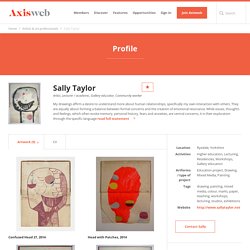 Go to: Main Content Go to: Navigation Transport for London Shop Shop Art on the Underground produces posters to accompany every project we do. These are displayed across London Underground.
Art on the Underground - Shop
JAN DIBBETS Mar 21 - Apr 20, 2013 A pioneer of conceptualism in the 1960s, Jan Dibbets was one of the first artists to challenge traditional perceptions of the photographic image. The exhibition will focus on two distinct and enduring aspects of his work; Land-Sea Horizons and Colour Studies, and is accompanied by a 44-page catalogue with essay by Brian Wallis, Chief Curator of the International Center of Photography, New York. press release CONFLICTED MEMORY Apr 29 - Jun 1, 2013 Private view Sat Apr 27 10am - 1pm Conflicted Memory at the Alan Cristea Gallery brings together an international group of eight acclaimed female artists whose experiences living within conflict zones have led them to address the issues that surround the concept of recollection.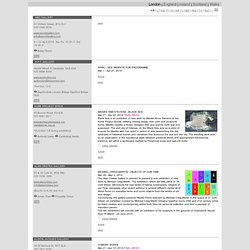 new exhibitions of contemporary art / exhibitions
Peter Matthews; Oil, 2009, Painting "Girl in the Window"
CULTUREINSIDE - Contest_CHANGES-Results
Two artists were honored by the 2011 CULTUREINSIDE ART AWARD at the opening of the exhibition and a gift, the artbook "The Unseen Tibet" by Zhao Lishan, Bejing. Winner : Myriam Ziade, Luxembourg-Lebanon . She received the best rating of the jury.
Axisweb
Why Axis Axis provides an essential radar service for the UK contemporary art world. We have a reputation for delivering high quality curated content across multiple digital platforms.