Arta
ByKato on deviantART
I love my Beetle on Web Design Served
Pentru acest tutorial am ales decorarea unui cufar mini din lemn prin tehnica servetelului, peste care se va aplica un lac de crapare si o patina de invechire, ce va conferi lucrarii un aspect de invechire. Aceasta tehnica de crapare este la indemana oricui fiind foarte usor de utilizat. Pentru ce ne-am propus avem nevoie de: o pensula lata, de preferat sintetica,grund acrilic, servetelul cu modelul dorit, adezivul/ lac decupaj, lacul de crapare, patina de invechire, terebentina, contur pentru decorarea finala in relief, lacul final de protectie si bineinteles suportul ales.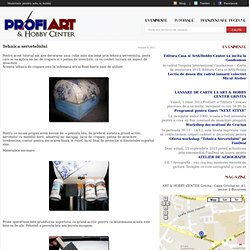 Tehnica servetelului | Profiart – Art & Hobby Center
ProfiArt
So today we're going to showcase animated GIF artwork but there are not the regular GIF we use on websites. These are beautiful twist from somehow nasty animated Gif artworks with the use of high quality photos from modern photography, and the pioneer, Jamie Beck and Kevin Burg called it – Cinemagraph . Like what you've seen in most GIF animation, cinemagraph is a product of still photo with minor elements moving on.
Cinemagraph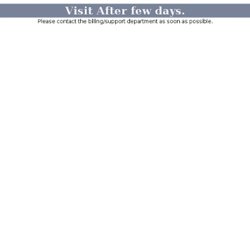 Chaotic Images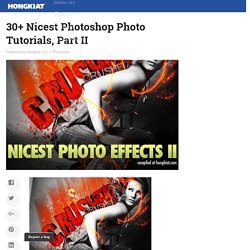 You might not be the best photographer, but this doesn't mean the photos you publish will suck. We've previously showcased 41 nicest photo effects tutorials you can adapt, now here's more. By adding this new 30+ Nicest Photoshop Photo Tutorials to our previous entry, you have over 70 ways to enhance photos taken with digital camera, or even dSLR. While you are at it, here's more Photoshop tutorials you might be interested: Full list after jump. Using Ink Drops in Your Digital CompositionsThis tutorial demonstrates techniques to creatively work ink drops into your compositions.
WACOM Intuos4 L PTK-840-EN Tableta grafica - PC Garage
ACTIVITY CLIP ARTBeachcombing, Boating, Camping, Dining, Fishing, Gardening, Hiking, Horseshoes, Hunting, Painting, Picnic, Playing, Reading, Riding Horses, Sailing, Shopping, Talking, Walking, AMERICANA CLIP ART4th of July, American Flag, Apple Pie, Baseball, Military, Patriotic, Presidents, Statue of Liberty, Uncle Sam, Veterans, ANIMAL CLIP ARTBaby Animals, Bears, Bees, Big Cats, Birds, Butterflies, Cats, Chicken, Cute Animals, Deer, Dogs, Dolphins, Dragon, Eagles, Elephants, Farm Animals, Fish, Frog, Frogs, Hogs, Horses, Insects, Kittens, Lions, Monkeys, Pets, Pigs, Puppies, Reptiles, Stork, Tigers, Turkey, Watch Dog,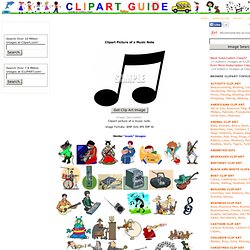 Clipart Picture of a Music Note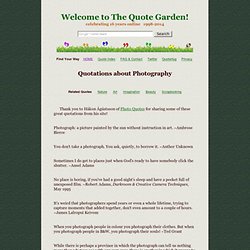 Related Quotes Nature Art Imagination Beauty Scrapbooking Thank you to Hákon Ágústsson of Photo Quotes for sharing some of these great quotations from his site! Photograph: a picture painted by the sun without instruction in art. ~Ambrose Bierce
Photography Quotes, Sayings for Photographers
Nüvist Architecture & Design