Web Semantic
Search Engine Land produces SMX, the Search Marketing Expo conference series.
Three's a Trend: The Decline of Google Search Quality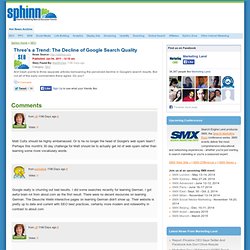 Bibliography on Automated Text Categorization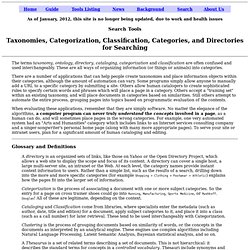 The terms
Taxonomies, Classification, Categorization - SearchTools.com Report
Fredhopper
SDL Fredhopper makes it easy for shoppers to find what they're looking for. SDL Fredhopper features: In-context search results understand what shoppers mean dynamically organize the results.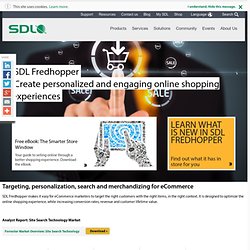 Where Is Search Going: Yahoo's Sashi Seth
I'm continuing my look at what search might look like in the future with this first part of a fascinating interview with Shashi Seth, the Senior VP of Search Products at Yahoo. With the recent Bing arrangement, Yahoo now finds themselves in an interesting position in the search game. Now that Yahoo search results are powered by Bing's algorithm, the company can move its focus from maintaining a web index to how the information is presented to the user.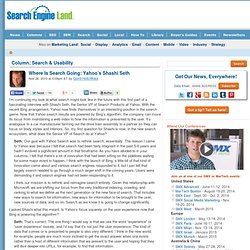 "Il y a beaucoup de déperdition sur le trafic des sites Web"
Après 5 années à la tête de Google Europe du sud, Mats Carduner a créé en début d'année Fifty-Five, un spécialiste de l'analytics dont le but est de rendre 'performant' le trafic des sites, notamment celui provenant de Google. JDN. Comment est né votre nouveau projet, Fifty-Five ?