Project Risk Management
M_o_R® - Management of Risk Home
Risk Management SIG (RiskSIG)
SRA-Europe > Home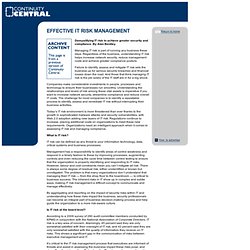 Demystifying IT risk to achieve greater security and compliance. By Alan Bentley.
Effective IT risk management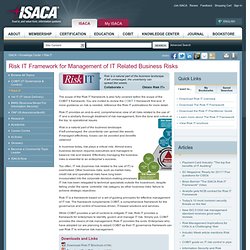 The scope of the Risk IT framework is also fully covered within the scope of the COBIT 5 framework. You are invited to review the COBIT 5 framework first and, if more guidance on risk is needed, reference the Risk IT publications for more detail.
Risk Assessment - IT Governance Framework - Risk IT | ISACA
Risk Management
Risk Management Professional
Enterprise wide risk , risk management, Risk assessment -
Risk Management infoKit - Overview and Introduction
IRM - Events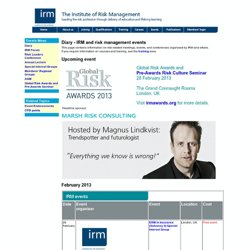 This page contains information on risk-related meetings, events, and conferences organised by IRM and others.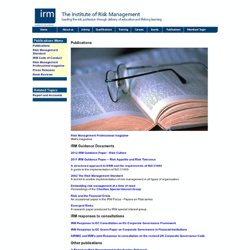 RM Professional magazine IRM's quarterly magazine IRM Guidance Documents
IRM - Publications
RiskINFO
Nonprofit Risk Management Center
GARP - Global Association of Risk Professionals
Public Risk Management Association
RIMS - The Risk Management Society - Know Risk? | Know RIMS. The Association for Risk Professionals.
RIMS | Risk Management Magazine
RiskWorld: news and views on risk analysis, risk assessment, risk management