Fashion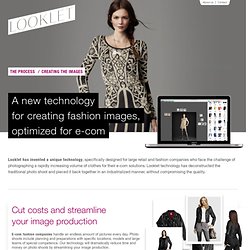 Looklet
Looklet has invented a unique technology, specifically designed for large retail and fashion companies who face the challenge of photographing a rapidly increasing volume of clothes for their e-com solutions. Looklet technology has deconstructed the traditional photo shoot and pieced it back together in an industrialized manner, without compromising the quality. Cut costs and streamline your image production E-com fashion companies handle an endless amount of pictures every day. Photo shoots include planning and preparations with specific locations, models and large teams of special competence.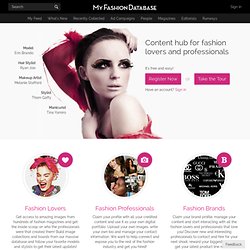 Get access to amazing images from hundreds of fashion magazines and get the inside scoop on who the professionals were that created them! Build image collections and boards from our massive database and follow your favorite models and stylists to get their latest updates! Sign up for free Claim your profile with all your credited content and use it as your own digital portfolio. Upload your own images, write your own bio and manage your contact information.
Class to Night Out: Shirtdress Shirtdresses from ASOS: 1, 2, 3 Do you struggle with transforming your outfits from day to night? Don't worry, CF is here to help turn that daily annoyance into a fun challenge. Class to Night Out focuses on one piece per week, and aims to help you take your look from study sessions in the library to dancing the night away.