Indian Dishes
Chicken tikka masala is the world's most popular Indian restaurant dish, said Rebecca Hays in Cook's Illustrated.
Chicken Tikka Masala the New British National Dish Recipe at Epicurious.com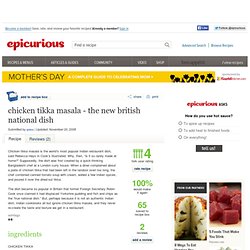 Ingredients 1 bone-in chicken breast (about 1 1/2 pounds), halved 2 medium carrots, sliced diagonally into 2-inch pieces 1 bay leaf Kosher salt 6 cups low-sodium chicken broth 2 tablespoons unsalted butter 1 large onion, very thinly sliced 1 teaspoon sugar 1 1/2 teaspoons Madras curry powder 1/3 cup jasmine rice 3 tablespoons finely chopped fresh mint 3 tablespoons chopped fresh dill 1 lemon, cut into wedges Directions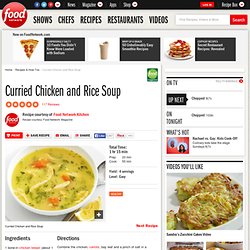 Murgh Makhani, otherwise known as Butter Chicken, is probably one of India's most famous dishes. The name says it all, but essentially, tender succulent pieces of chicken are gently simmered in a rich and creamy tomato based curry.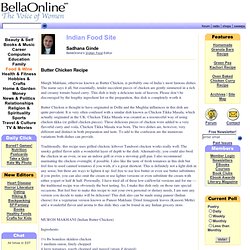 Butter Chicken Recipe - Indian Food
Tandoori Rub Recipe at Epicurious.com
We are big Indian food fans around here, but it's always something that I've found a bit elusive in terms of cooking.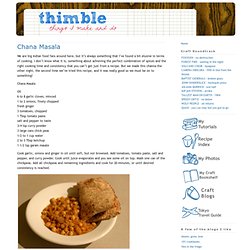 Chana Masala | thimble
Lentils with Chia Seeds Recipe
Photo: Jonny Valiant Aromatics and herbs transform vegetables from simple to spectacular.Serves 4 Ingredients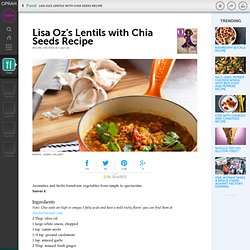 Indian Spiced Cauliflower Recipe