Books -Novels
Westeros Pack Charity Auction FEB 19th – 26th February 17, 2014 Help the Wild Spirit Wolf Sancturay build a new home for THE WESTEROS PACK, a pack of ten rescued Arctic hybrid Wolves named after characters in A Song of Ice and Fire series.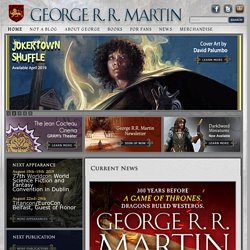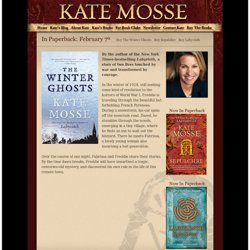 In the winter of 1928, still seeking some kind of resolution to the horrors of World War I, Freddie is traveling through the beautiful but forbidding French Pyrenees. During a snowstorm, his car spins off the mountain road. Dazed, he stumbles through the woods, emerging in a tiny village, where he finds an inn to wait out the blizzard. There he meets Fabrissa, a lovely young woman also mourning a lost generation. Over the course of one night, Fabrissa and Freddie share their stories.
Kate Mosse - Official Website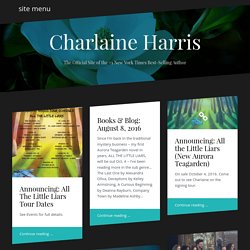 Nothing to Envy, Barbara DemickThe Last Minute, Jeff AbbottCurtsies and Conspiracies, Gail CarrigerThe Cuckoo's Calling, Robert GalbraithDaughter of the Empire, Lady Pamela HicksWritten in Blood, Anne Bishop Since David Sedaris was generous enough to tout Barbara Demick's book, I was glad to buy it. It's everything he said it was, and amore.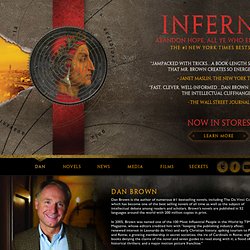 The Official Website of Bestselling Author Dan Brown
Dan Brown will speak at a benefit for the Mark Twain House The talk will be held at The Bushnell in Hartford, CT on June 7th. Tickets go on sale January 10th! On Saturday, June 7th, Dan Brown will visit The Bushnell in Hartford, CT to take part in a benefit for The Mark Twain House & Museum. WNPR's John Dankosky will be hosting the conversation in front of a live audience! Tickets go on sale January 10th, but Mark Twain House & Museum members get first crack at tickets.