Books -Novels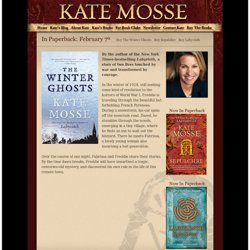 In the winter of 1928, still seeking some kind of resolution to the horrors of World War I, Freddie is traveling through the beautiful but forbidding French Pyrenees. During a snowstorm, his car spins off the mountain road. Dazed, he stumbles through the woods, emerging in a tiny village, where he finds an inn to wait out the blizzard. There he meets Fabrissa, a lovely young woman also mourning a lost generation. Over the course of one night, Fabrissa and Freddie share their stories.
Kate Mosse - Official Website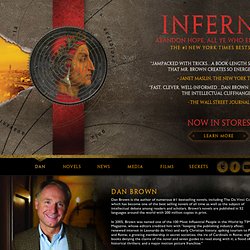 The Official Website of Bestselling Author Dan Brown
Dan Brown is the author of numerous #1 bestselling novels, including The Da Vinci Code, which has become one of the best selling novels of all time as well as the subject of heated debate among readers and scholars. Brown's novels are published in 52 languages around the world with 200 million copies in print.