Books -Novels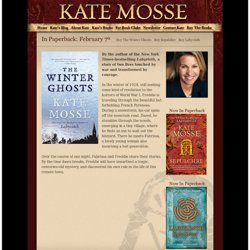 In the winter of 1928, still seeking some kind of resolution to the horrors of World War I, Freddie is traveling through the beautiful but forbidding French Pyrenees. During a snowstorm, his car spins off the mountain road. Dazed, he stumbles through the woods, emerging in a tiny village, where he finds an inn to wait out the blizzard. There he meets Fabrissa, a lovely young woman also mourning a lost generation. Over the course of one night, Fabrissa and Freddie share their stories.
Kate Mosse - Official Website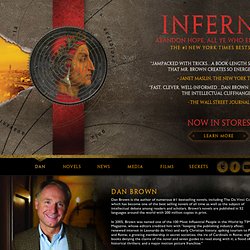 The Official Website of Bestselling Author Dan Brown
Dan Brown will speak at a benefit for the Mark Twain House The talk will be held at The Bushnell in Hartford, CT on June 7th.