Web2.0 Institutes
Wikimedia Foundation projects
Our projects are the core of the Wikimedia movement.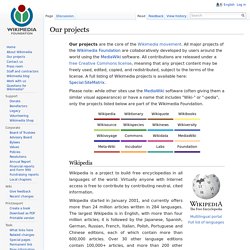 Grand Challenges for Engineering
NTRG: Networks & Telecommunications Research Group
InstituteOf NetworkCultures Amsterdam
Center for Future Civic Media
Mobile Life VINN Excellence Center
Hi!
Henriette Cramer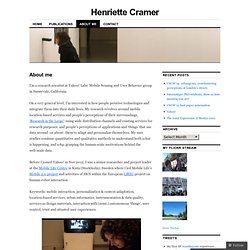 Startup @ Berkeley
New Media & Digital Culture at the University of Utrecht
Jonah BruckerCohen
FRONTLINE: digital nation - life on the virtual frontier
Willkommen auf dem Wiki zu den Virtual Think Tanks im Rahmen des BVDW (Bundesverband Digitale Wirtschaft) TrendONE Media Evolution als PDF 3.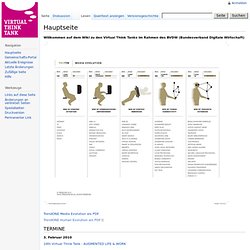 Virtual Think Tank
MIT Center for Future Civic Media | Innovating civic media tools