Organisations journals etc;
AMS-MAA'07 Math'calArt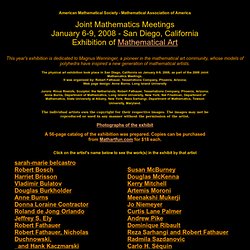 The physical art exhibition took place in San Diego, California on January 6-9, 2008, as part of the 2008 Joint Mathematics Meetings. It was organized by: Robert Fathauer, Tessellations Company, Phoenix, Arizona; Web page design: Anne Burns, Long Island University Jurors: Rinus Roelofs, Sculptor, the Netherlands; Robert Fathauer, Tessellations Company, Phoenix, Arizona; Anne Burns, Department of Mathematics, Long Island University, New York; Nat Friedman, Department of Mathematics, State University at Albany, New York; Reza Sarhangi, Department of Mathematics, Towson University, Maryland. The individual artists own the copyright for their respective images. The images may not be reproduced or used in any manner without the permission of the artist. Photographs of the exhibit
The marketplace is filled with products, such as knowledge management systems, online courseware, ebooks, online streaming lectures, live chat rooms, threaded bulletin boards and online libraries, which organize and disseminate knowledge,. CyberLocker+ Systems distinguishes itself as a new category of product whose invention as a whole is more than the sum of the aforementioned parts. Even as parts, the cyberLocker+ Systems, such as our cyberbulletin board, operates beyond the product types listed above whose basic and characteristic functionalities are known. Central to cyberLocker+ Systems' overview concept and design is the utilization of the research theory called "the Flatland Hypothesis," combined with the application of experimental results in the field of perceptual psychology.
Cyber Locker - Cyberlocker - cyberbook - elockers - weblockers -
Theater ADHOC
🎤Luister Live! Programmaboekje PDF Timetable Nachtelijke updates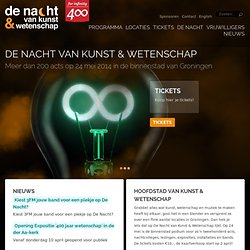 Nacht Kunst +Wetenschap
Art Science Research Laboratory - Duchamp
Northeastern University Boston, MA Monday, May 10, 2010. By means of keynotes, contributed talks and interdisciplinary discussion we will explore and identify important issues surrounding the convergence of arts, humanities and complex networks. On the one hand we will concentrate
artsactive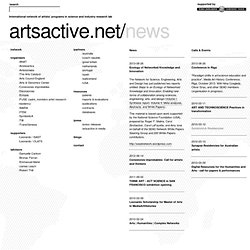 The Arts Catalyst, the science-art agency
Eye ofthe Storm
Leonardo On-Line: Art, Science and Technology
art|science Leiden
ArtScience.org is a collection of inquiries, references, opinions and musings of the Nature and Inquiry artists group, based in Boston, Massachusetts. The group has been meeting to discuss science topics every week for nearly 30 years. Each participant is an artist and each enjoys scientific information as the basis for their artistic work. Donald Burgy, John Holland, Margot Kelley, Amy Robinson, Nita Sturiale and Ron Wallace are members of the Nature and Inquiry artist's group. See the Members page for biographical information. Donald Burgy is a visual artist and one of the founders of conceptual art in America.
ArtScience.org Boston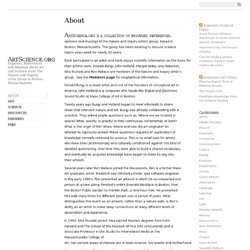 divu*ciencia sciencecentre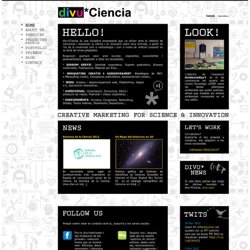 divu*Ciencia és una iniciativa empresarial que va néixer amb la intenció de comunicar i expressar la ciència i la innovació usant nous formats, a partir de l'ús de la creativitat com a metodologia i com a motor de reflexió constant en la cerca de noves propostes. Responem aportant valor amb novetat, originalitat, sostenibilitat i personalització, responent a totes les necessitats. * DISSENY GRÀFIC : Identitat corporativa, Suports publicitaris, Disseny multimèdia, Publicacions, Material per fires... * MÀRQUETING CREATIU I ASSESSORAMENT : Estratègies de MKT, e-Màrqueting creatiu, Campanyes publicitàries, Assessorament creatiu... * WEBS : Disseny i desenvolupament web, Plataformes, Espais 2.0, Aplicacions interactives...
Edinburgh Sci.Festival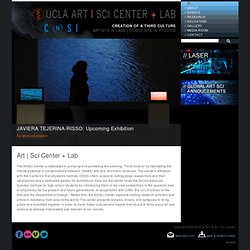 The Art|Sci Center is dedicated to pursuing and promoting the evolving "Third Culture" by facilitating the infinite potential of collaborations between (media) arts and (bio/nano) sciences. The center's affiliation with the California NanoSystems Institute (CNSI) offers access to cutting edge researchers and their laboratories and a dedicated gallery for exhibitions. Here too the center hosts the Sci|Art NanoLab Summer Institute for high school students by introducing them to the vast possibilities in the quantum field of art|science for the present and future generations. In cooperation with CNSI, the UCLA School of the Arts and the Department of Design | Media Arts, the Art|Sci Center supports visiting research scholars and artists in residency from around the world.
UCLA ArtSci Center&Lab
Art of Science Princeton
wintersymp09 Wisk/Kunst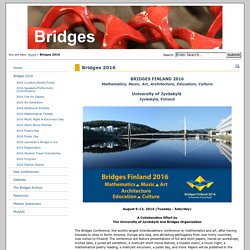 The Bridges Organization: art and mathematics This is the website for the Bridges Organization, which oversees the annual Bridges conference on connections between art and mathematics. Bridges began in Kansas in 1998. Since then it has traveled to cities in North America and Europe, and has attracted participants from over thirty countries. The conference features invited speakers, full and short paper presentations, educational workshops, a juried art exhibition, a mathematical poetry reading, and a short movie festival.
Bridges: art and math
C Goodman-Strauss (CGoodmanStrauss) on Twitter
Prof. Carlo H. Sequin
Rinus Roelofs - Index
De Versnelling - Home
Cornerstone Mathematics Project, London Knowledge Lab, October 2011 - September 2012. Improving outcomes through effective knowledge transfer in teaching school alliances: a research and development network project' (contract for the National College for School Leadership), Department of Education, University of Sussex, September 2011 - July 2012. Raising Expectations and Achievement Levels for All Mathematics Students (REALMS) at the Department of Education, University of Sussex.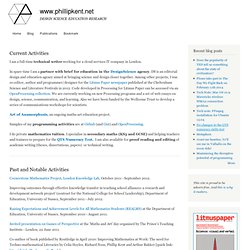 phillipkent.net
Phillip Kent - LKL London Knowledge Lab
A monthly series of maths-art seminars is held at the London Knowledge Lab in central London [see map]. For 2012-2013 seminars will take place on the second Thursday (evening) of each month during term times. The idea for these grew out of our work in hosting the annual international Bridges Conference in London in August 2006. We propose these seminars as explorations of the connections between "mathematics" and "art", where both terms are understood broadly: art implies visual art (painting, drawing, sculpture, computer graphics, video), architecture, music, textile art, literature/poetry (and others), and mathematics implies both mathematics as a discipline and the related disciplines in science and engineering for which mathematics is an essential means of expression and communication.
Maths-Art Seminars - LKL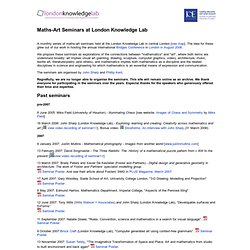 London Knowledge Lab - Phillip Kent
Termes on Twitter
Bridges Pécs 2010
Journal of Maths+Arts
Bridge - BRIDGES Conference London 2006
A souvenir booklet for the Bridges London 2006 Conference. The booklet was edited by Phillip Kent, who can be contacted for any further information. Production and printing of this booklet was made possible by the generous financial support of the Clothworkers' Foundation, London. Design of the booklet was by Richard Reeve Design. Copies of the booklet are available for free in bulk to any mathematics-related organisation that can distribute them to the public. Please ask.
News Imaginary Overview Open IMAGINARY Partners Media Newsletter Facebook When/Where
Imaginary'08 travelling Mathexhibition
Math Art | Gallery of Mathematical Art
AnneBurns mathematics-art-naturefractal
Dimensions, movie promenade math.
Escher Droste effect - Universiteit Leiden