Productivity
BrandYourself offers Online Reputation Management tools and services to make sure you look great when people Google your name. Now that the majority of people turn to Google to find more about you (both in business and personal life), online reputation management has become extremely important to anyone who cares about their career. . Until BrandYourself, online reputation management was either time consuming (if you knew how to do it yourself) or expensive (if you paid a reputation company to do it for you). We specifically built BrandYourself to empower anyone to do it themselves - and to make it easy, fun and free.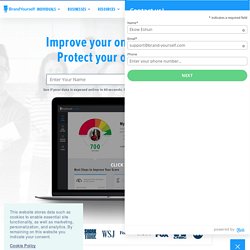 WhiteHatBlackBox
고급검색 사용 - Gmail 도움말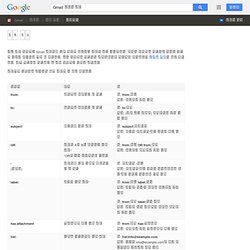 고급 검색 연산자는 Gmail 검색에서 특정 작업을 수행하는 검색어 또는 기호입니다. 이러한 연산자를 사용하면 원하는 내용을 빠르고 정확하게 찾을 수 있습니다. 또한 연산자를 사용하여 받은편지함이 자동으로 정리되도록 필터를 설정할 수도 있습니다. 가장 유용하게 사용되는 몇 가지 연산자는 다음과 같습니다. 검색창의 화살표를 클릭하여 상세 검색을 할 수도 있습니다.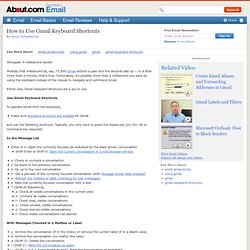 Gmail Keyboard Shortcuts
Whoopee! A millisecond saved! Multiply that millisecond by, say, 73,000 Gmail actions a year and the seconds add up — to a little more than a minute, that's true.