Productivity
Brand-Yourself.com - Personal Branding & Online Reputation Manag. WhiteHatBlackBox. 고급검색 사용 - Gmail 도움말. 고급 검색 연산자는 Gmail 검색에서 특정 작업을 수행하는 검색어 또는 기호입니다.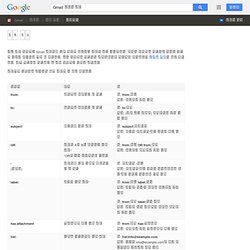 이러한 연산자를 사용하면 원하는 내용을 빠르고 정확하게 찾을 수 있습니다. 또한 연산자를 사용하여 받은편지함이 자동으로 정리되도록 필터를 설정할 수도 있습니다. 가장 유용하게 사용되는 몇 가지 연산자는 다음과 같습니다. 검색창의 화살표를 클릭하여 상세 검색을 할 수도 있습니다. Gmail Keyboard Shortcuts. Whoopee!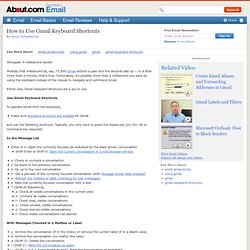 A millisecond saved! Multiply that millisecond by, say, 73,000 Gmail actions a year and the seconds add up — to a little more than a minute, that's true.
---