Tools and News
News
Tools for Analysis and Valuation. Blogs, Message Boards. Mint. The appeal of Exchange Traded Funds (ETFs, for short) is simple: They trade like stocks, but contain a basket of assets, much like a mutual fund.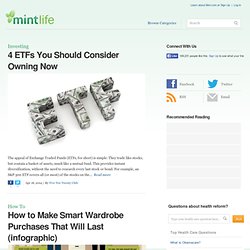 This provides instant diversification, without the need to research every last stock or bond. For example, an S&P 500 ETF covers all (or most) of the stocks on the... Read more According to the Bureau of Economic Analysis, the average American spends over $1400 on buying clothes and related items per year and it's been estimated that most people only wear 20% of the clothing they own. Inflation. Inflation.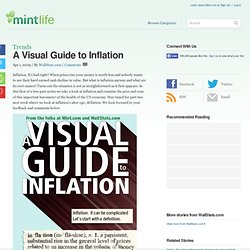 It's bad right? When prices rise your money is worth less and nobody wants to see their hard earned cash decline in value. But what is inflation anyway and what are its root causes? Turns out the situation is not as straightforward as it first appears. Current Ratio. (iStockphoto) Any study of financial statements includes basic tests in two areas: profitability (and the growth trends that includes) and working capital, or the availability of liquid assets needed to fund current operations.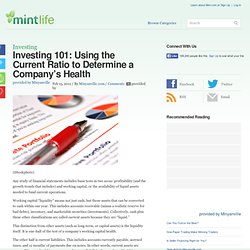 Working capital "liquidity" means not just cash, but those assets that can be converted to cash within one year. Long-term Trends. (iStockphoto) Whether they're researching individual company stocks, mutual funds or ETFs, many investors simply don't dig back far enough to get the bigger, long-term picture.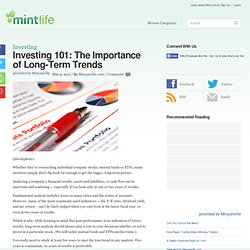 Analyzing a company's financial results, assets and liabilities, or cash flow can be uncertain and confusing — especially if you look only at one or two years of results.
Commodities.
---