Tools and News
Tools for Analysis and Valuation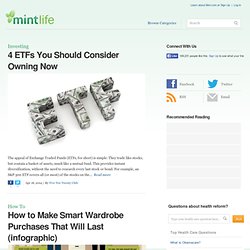 How dumb do they think you are? As the dust settled on the now-finished holiday shopping season, I couldn't help but wonder. One study concluded this holiday shopping season was one of the strongest seasons in recent memory, adding that more than 71% of shoppers said they plan to take advantage of "free shipping" offers,... Read more Once you find yourself in a financial hole, it's hard to climb out of it.
Inflation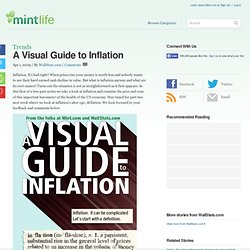 Inflation. It's bad right? When prices rise your money is worth less and nobody wants to see their hard earned cash decline in value. But what is inflation anyway and what are its root causes? Turns out the situation is not as straightforward as it first appears.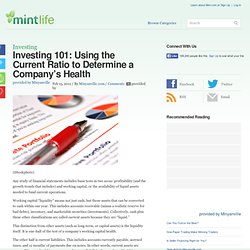 Current Ratio
(iStockphoto) Any study of financial statements includes basic tests in two areas: profitability (and the growth trends that includes) and working capital, or the availability of liquid assets needed to fund current operations. Working capital "liquidity" means not just cash, but those assets that can be converted to cash within one year.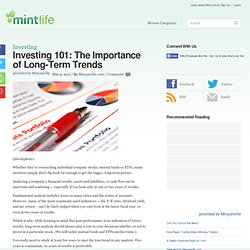 (iStockphoto) Whether they're researching individual company stocks, mutual funds or ETFs, many investors simply don't dig back far enough to get the bigger, long-term picture. Analyzing a company's financial results, assets and liabilities, or cash flow can be uncertain and confusing — especially if you look only at one or two years of results.
Long-term Trends