Humor
Bad Joke Eel meme | quickmeme - StumbleUpon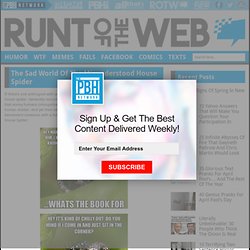 If there's one arthropod with an unfortunately bad rap in the human world, it's the common house spider. Generally reclusive and non-threatening to people, spiders eat all the creatures that annoy humans (mosquitoes, flies, and roaches) while occupying the empty crevices of human shelter. And yet their very presence makes the average person go after these benevolent creatures with a fury. And so we present the sad world of the Misunderstood House Spider:
The ADE-651 is a device marketed as a bomb detector. It is used widely in Iraq for that very purpose, and has generated millions of pounds in profits for it's developer, Jim McCormick, and his company ATSC. There is, however, just one problem: The ADE-651 is literally a useless hunk of plastic, and does not detect bombs, or anything for that matter. The product was banned in 2010 and Jim McCormick was finally convicted of fraud in April 2013.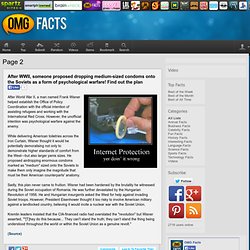 OMG Facts - Your Mind. Blown.
mental_floss magazine - Where Knowledge Junkies Get Their Fix
Blogging Twilight: Index Page
We know you love Dan. We love him, too! And now, for your greater reading convenience, we're going to collect all of his Blogging Twilight posts here, in one place.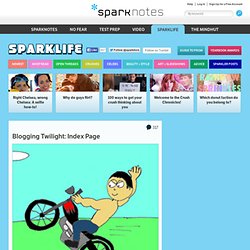 The calculator is based on the amount of the product in your system at one time.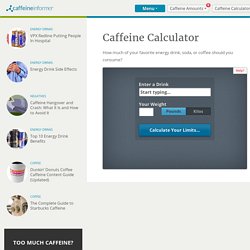 Most Upvoted 1945 votes The Guys in the Collars Don't Appreciate Ms. Cyrus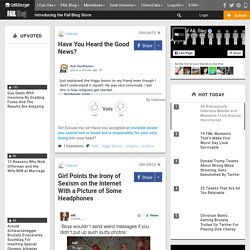 Life to do list | Funny humor