Learning Zone
OWS Participants - Your Rights Under Federal Law if You are Pepper Sprayed & Why You Should Sue. UPDATE: May I ask a favor?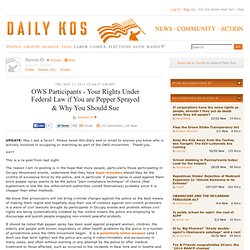 Please tweet this diary and or email to anyone you know who is actively involved in occupying or marching as part of the OWS movement. Thank-you. How to Buy an Old Sports Car. The What's, Why's and How's of buying a vintage sports car for a third of the price of a new car based on my own experience of buying a '78 Corvette.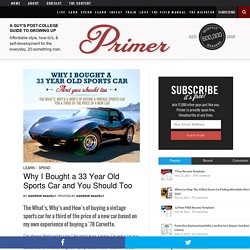 I've always liked sports cars. Like most guys, I guess. I'm not a car guy at all though.
Learn Technology
Learn Health. Learn Randomly. Learn Philosophy. Learn Money. Learn Psych/Social. Learn Current Events. Ramitsethi's freeloaders Bookmarks on Delicious.
---