Financial Auditing
Identification required for free Canadian credit report by mail To get your Canadian credit report by mail you must provide two pieces of photocopied identification, front and back. One of your identifications must show a signature. Acceptable identification includes: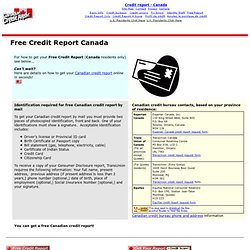 Free Credit Report Canada
Equifax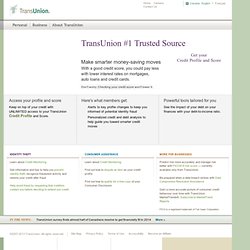 Educational Resources TransUnion has the information and resources you need to learn about Credit Basics, Credit Scores and Identity Theft to assist you to manage your financial profile and help protect against identity theft. Get answers to frequently asked questions about credit disputes, fraud and more. By continuously updating credit information, TransUnion enables credit grantors to make fast and informed, reliable and objective decisions. Did you know TransUnion maintains more than 20 million consumer credit bureau files in our database?
TransUnion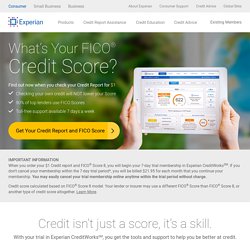 How do I dispute information on my credit report? As a consumer you have a right to dispute any item that you feel is incorrect on your credit report through that particular credit bureaus dispute process. All three bureaus have an online dispute process you can access to file a dispute. For Experian members, you can dispute right within your member product.