Crafts
18K+ Well I got this idea from our friend Nina. She was making these super cute envelopes out of scrapbook paper and I really wanted to make some! So I came home and made some!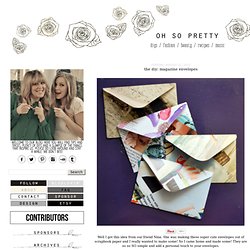 My goal this holiday season was to really try my best to make some homemade gifts.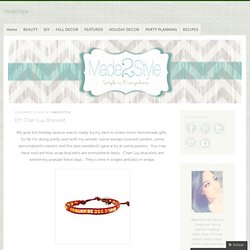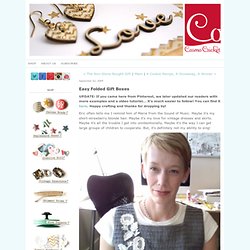 UPDATE: If you came here from Pinterest, we later updated our readers with more examples and a video tutorial... it's much easier to follow!
This year, I vowed to only make or buy handmade holiday gifts for my friends and family, and I've kept to it so far. But wrapping these gifts in commercial paper didn't seem to make much sense, so I wanted to create some handmade gift wrap to match. I happen to think a gift wrapped in newsprint is actually quite attractive, and love the look of text on a package, but wanted to put in a little more effort.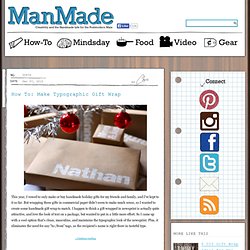 Hello everyone, my name is Kayla and I run SayNotSweetAnne.com. I'm a Graphic Designer from Grand Rapids, MI and I love to craft, cook, and a variety of other things.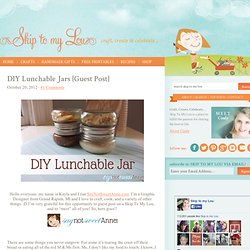 How to fold an origami star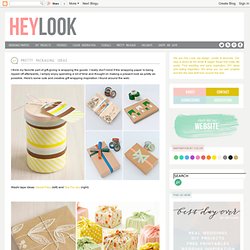 I think my favorite part of gift-giving is wrapping the goods.
For several months now, we've been receiving emails requesting a friendship bracelet DIY.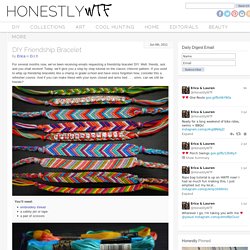 Since the new year has started I've been trying to think of ways to be more kind to my self.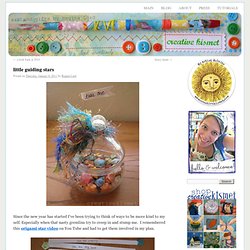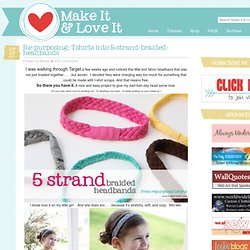 I was walking through Target a few weeks ago and noticed this little knit fabric headband that was not just braided together…….but woven.